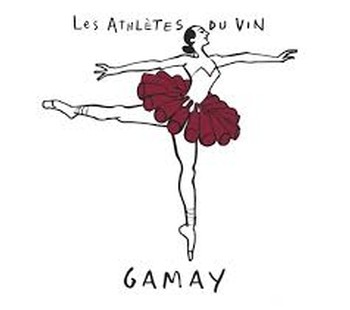 Winter 2020 CRUx6 Quarterly Reds
A pair of brand new wines for Portugal lead the way this quarter! I'm really excited to bring these to you, both from the beautiful center of Portugal near the city of Coimbra.
To go along, a pair of Gamay from France. And rounding it out, a pair of reds from Piedmont--a young Barbera from Alba, and a schockingly good Grignolino from Monferrato.
Here they are:
Vadio Tinto DO Bairrada 2017--VADIO is a small family project founded in 2005 by winemaker Luís Patrão that has as an essential element that cannot be overlooked. Luís is most interested in the recovery of Bairrada's traditional grape varieties and the production of authentic DOC Bairrada wines.
The nose shows the classic elegance of Baga and the freshness characteristic of Bairrada. The palate is delicate where the acidity shines and persists accompanied by very soft and polished tannins.
Vinhos Prior Lucas DO Bairrada 2017--We looked up Rui Lucas because of his street cred in Coimbra with sparkling wine. And we dutifully bought a bunch of those. But something else that grabbed our attention was this fantastic "little" red.
The blend is sort of a Portugal meets Spain meets France trifecta. The local Baga takes center stage, with Tempranillo (here called Tinta Roriz) added for color, and Syrah for savory elements and richness. The end result is an under $20 bottle that smacks more of a $40 Rioja or $50 Crozes-Hermitage.
Les Athletes du Vin Gamay 2019--Les Athletes du Vin is a négociant project focused on producing great value typical wines from the Loire Valley. The idea was conceived by a group of French winemakers called Vini Be Good who work together to distribute their wines in France. The wines are vinified by various members of the Vini Be Good network using their own grapes or grapes purchased from friends and neighbors in the Loire.
When I first tasted this Gamay last year I was immediately transported to the classic Parisian bistro, a single flower on each table, a cheap wine glass, and some kind of plat du jour--coq au vin or a cassoulet maybe, that would be enjoyed while quaffing a wine like this. Pure unadulterated Gamay that comes from the western Loire near Ancenis. Made all in tank and intended to be simple, fruity, and scrumptious.
Boccard Bugey Gamay 2019--The Savoie is remote and wonderful. Even though only an hour from Lyon (where most of his wine is sold), it might as well be a different country. Verdant, pastoral, lush and lots of clean air. There's lots to like. I like thinking about the place when I tip a glass back into my gullet.
For our purposes I chose a pure, mountain Gamay to get your juices flowing. It is juicy, lively, pretty and downright delicious. Boccard says to enjoy it a bit cool, so that's what we'll do. Why argue?
Contrada di Sorano Barbera d'Alba 2019--Hands down this is our smallest winery. Not just from a production standpoint, but from one of physical space. Over the last few vintages, all the pieces have come together for Paolo and Cristina and their whopping 2 hectares of vines now yield a delicious range of wines, all made in small batches. These are without question the everyday Langhe wines I have been looking for.
Paolo refers to this in house is his Barbera "basic". But I think that sells it short. So much Barbera in the region is light and simple, but here's one that checks all the boxes--concentrated, mouth-watering, and juicy. Call me back when you're ready for more.
Alemat Grignolino Emilio 2018--Savio checked out of a career in heavy industry (pipe fittings) and began his small winery near Asti with a head of steam and scientific bent. His winery is simple, clean, and magnificent. On the ground floor is an infernot, a sort of hollowed out cave that are famous in the area. It was excavated in the 1850's and used for wine storage. Lots of farmhouses have them, and they are valued now as Unesco heritage sites. People come from all around to tour these by bicycle.
The Grignolino d'Asti 'Emilio' 2018 shimmers in the glass, one of the most unique wines in Piedmont. At once it is a pale, rosy color yet in the mouth wonderfully rich with a teeth-drying tannin. It reminds me of cranberry juice, but more 'adult.'
I hope you enjoy them all!