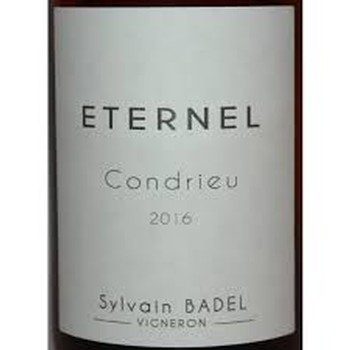 Si le Vin Condrieu Eternel 2017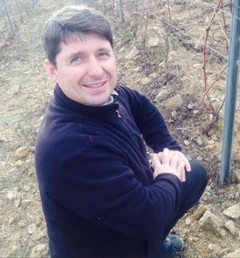 Ask any Frenchman to identify the historical importance of the writer Maurice Edmond Sailland, and you will undoubtedly be met with a shrug and a blank stare. But, ask instead about the writer Curnonsky, and the reply will be far more animated, the hands will arrive at the lips, and with a kiss blown into the sky, the Frenchman conjure their full awareness.
Et surtout, faites simple!
(And above all, keep it simple!)
--Curnonsky
For anyone interested in French food and wine, Curnonsky should be at the top of their reading queue.
Sailland and Curnonsky were the same person. The latter was his pen name, self-stylized in the late 19th century from the latin 'Cur' (why) and 'Non' (not) with the addition of 'sky' as all things Russian were en vogue at that time. In 1927 a group of 300 chefs dubbed him the Prince of Gastronomy, a sobriquet that stayed with him until his death in 1956.
Curnonsky explored the French countryside, determined to show his readers that true gastronomy was to be found not in the grand cities of Lyon and Paris, but instead in the farmhouse kitchens and small inns of the campagne. His voluminous writings gave birth to a series of travel guides that would eventually become what we now know as the Guide Michelin. In fact, Curnonsky also illustrated Bibendum, the roly-poly guy we now all recognize as the Michelin man.
During the 1920's Curnonsky found himself often in the countryside about an hour south of Lyon, an area where the Rhone narrows, features steep granite and schiste cliffs, flecked with fool's gold, and is planted on either side to grapevines. And it was there, near the village of Ampuis that he delighted in what we called "among France's 2 or 3 grandest wines." Condrieu.
Condrieu was then, as it still is today, one of France's smallest, but most prestigious, wine appellations. It is, for my money, the spiritual and only home for the grape Viognier. In the 1940's, when it gained AOC status, there were only 10 hectares of vines and just a handful of winemakers to keep it alive. During the past 30 years Condrieu has enjoyed a renaissance, and now has a whopping (!) 135 hectares planted on only the best parcels and hillsides. To say the least, it is extreme.
I've looked to import a Condrieu for years. The best are taken, or are often with the big name producers like Guigal and Jaboulet. Not my cup of tea. The wines are also kinda pricey. Not quite Corton Charlemagne, but definitely tagged as if they were among 2 or 3 best white wines in France.
Over the past year we got dealt into the Condrieu game by a young winemaker named Sylvain Badel. In 2009 Sylvain purchased .2 hectares of Condrieu on a steep slope, seemingly ready to crumble to granite pieces, on the edge of the appellation. It is his pride and joy, passing through his vines tethered to a rope at least 15 times per year. There are a total of only 2000 plants, each yielding tiny, yet delicious and juicy Viognier clusters that ultimately make this incredible wine.
I think Curnonsky would've enjoyed this one.