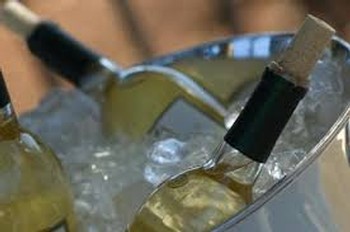 Whites Summer Stocker 6-pack
This might be one of my most favorite six-pack of whites ever. Dialed up and ready for summer. I particular want to focus your attention on the two bone dry Muscat in the mix. They will change your mind about what is wrongly perceived as a typically cloying and sweet white wine.
Here they are:
Giovanna Tantini Bianco di Custoza 2019--This a white you'll not soon forget. Made from the local Garganega and splashed with salt and pepper varieties Chardonnay and Trebbianello, it is a lively, gorgeous white with that oh-so refreshing summery freshness that we just love. In fact, we tasted this over the winter directly from tank, and I there was just no way in hell I was spitting it in the trench drain. When Giovanna served up so nice fresh salami chunks, I was hooked.
Penada Ensaio Branco 2017--The vineyard is what makes a wine truly unique. In Marco Montez' vineyards there are no "foreign" grapes, only authentic Portuguese grape varieties, proven in the region. White grape varieties are Fernão Pires, Malvasia Fina and Moscatel. Here are Marco's tasting notes on this delicious 2017 Ensaio Branco: "Aromas of green apple, grapefruit, citrus peel and honeysuckle. Medium-dry on the palate, white fruits and delicious floral notes. Ideal serving temperature: 6ºC (about 43ºF)"
Francois Baur dry Muscat 2018--This is why I really love Alsatian wines. They have big, explosive aromatics; they whet the appettite; and have great acidity, perfect for washing down rich, full-flavored food. I just love a dry Muscat. I particularly love it when folks think I'm delivering a sweet and unctuous wine and then see the delight when they discover a wine that is aromatic, mouth-watering, and BONE DRY!
Chateau de Rey Mucat c29--I've become a Muscat fan over the years, always tending toward this style--dry but concentrated, with a punchbowl of aromatics that tend from citrus to Asian spices to exotic fruits and back to white flowers. This stuff is the ultimate aperitif or to slurp while cooking at the stove or handling the barbecue grill. Like Riesling, many folks believe Muscat to be sweet. Always sweet. But that's not true. This one smells like it would be sweet but actually, through its wonderful balance with acidity, has a dry, refreshing taste. Drinking it before dinner will make your stomach rumble!
Lapinesse Cuvée Prestige Bordeaux Blanc 2016--This wine almost didn't happen. Only 1200 bottles were produced due to a limited vintage, and by the time we showed up lots of local restaurant friends have almost wiped out the whole vintage! But alas, a few hundred bottles will make their to our warehouse. The 'Cuvée Prestige' bottling spends just under a year in older oak barrels to give added layers of richness. A bottle to drink now, or over the coming 5 years--happily!
Monte Branco Alento Branco 2019--Okay, okay...if you must know it is blended from 50% Arinto, 40% Antão Vaz, and 10% Roupeiro (for what that's worth). It is built to drink young, while it's nice and primary and refreshing. I love the citrine color and the super fruit aromatics that leap from the glass. A wine to keep by the caseful at home.
A 5% discount will be added at checkout per 6-pack.
Combine with any other summer stocker for a 10% discount.