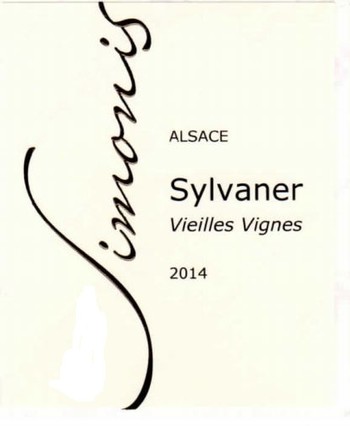 Simonis Sylvaner Vieilles Vignes 2014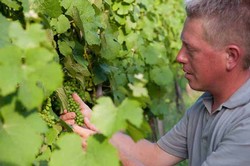 I know that some of you will read the word "Alsace"", roll your eyes, and move on. But I really hope you don't because I'm as excited to introduce this wine to you as any I've imported so far.
I arrived in Ammerschwihr exactly 28 hours late. I had spent the previous night sleeping in the Philadelphia airport, then upon arriving in Frankfurt sat in one of those news hour traffic jams for about 5 hours as I crawled across the Rhine and into France. I walked through the door at Chez Simonis at 5:45 on a Saturday evening and fully expected Katia and Etienne to usher me right back out.
But I'm sure glad they didn't.
A degustation at an Alsacienne winery is no small affair, usually consisting of several ranges of wines--young and fruity, vineyard designated, Grand Cru, Reserves, bubblies, red, sweets, and the beat goes on. So when I finally departed, at 9:30 and 25 wines later, I was relieved that these fine people had been so patient and welcoming of me.
I found wine after wine that was brimming with life, exuberant, fresh, and scintillating. This was exactly the kind of Alsace winery that I had been seeking. This 'straight up' bottle of old-vine Sylvaner is downright delicious and will function beautifully in the spring and summer months with whatever you're cooking. It is a truly lovely, DRY, bottle of wonderment. Try some!