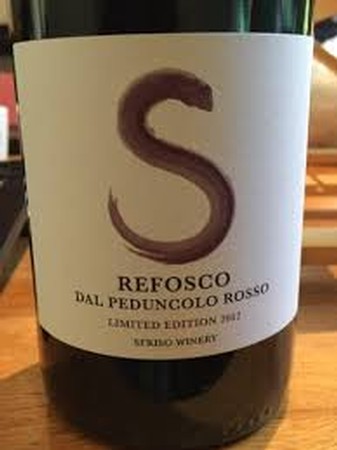 Sfriso Refosco 2012
*Pre-Arrival Offer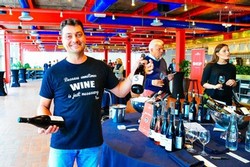 Pier Sfriso and Reka Haros are more than just Prosecco producers. In fact, I'd lump their reds into the mix of among the best of the Veneto region
They began their operation in 2003, with a mere 7 hectares (small for Prosecco), and barely functioning winery left to them by Pier's father. Over the next five years they broke their backs renovating, farming sustainably, and building their brand. But in 2012, after spinning their wheels and coming to the realization that their business model wasn't stable, they switched their focus away from restaurant and retailer sales and more toward the end consumer. It was a smart choice.
They finally found joy pouring wine for consumers, travelling around Europe putting on tastings and parties, and getting Pier face-to-face with the people that would utlimately be pulling the cork from the bottle. What they have now, after 5 years of dedicating themselves to actual wine drinkers, is a core group of loyal customers that buy up their wines nearly upon bottling. I feel lucky to get our hands on some!
Here is how Pier describes this unique Refosco of just 2000 bottles produced, which for me is the best example of this unique variety I've ever come across:
Refosco is the red wine that best represents our territory. In fact, it is a native grape type from the North East of Italy, and it is becoming rare. The grapes are very resistant and easy to handle during the year. It is a wine that has never disappointed us and the grapes are the favourites of our wild pheasants!

This single vineyard Refosco is full-bodied, but at the same time velvety and pleasant. It matches perfectly with sauces and meat dishes, cold meats, game and medium-aged cheeses.