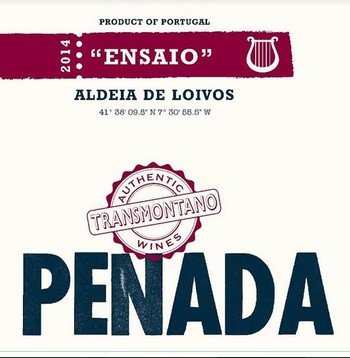 Penada Ensaio Tinto 2019
Pre-Arrival Special Offer
This item is currently out of stock.
The world needs more winemakers like Marco Montez. Risk takers, bold thinkers.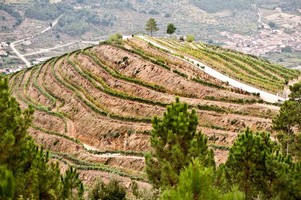 When we go out looking for new things happening in old places we end up in places like this--the extreme northeast of Portugal--in an area called Trás-os-Montes, literally 'behind the mountains'. It is an old place, yet in modern times a seemingly untapped land in the north of the Douro. To call it off the radar would be an understatement.
Marco was born in Angola, raised in Portugal, and 26 years ago moved into a Portugeuse enclave near Boston, New Bedford. For 20 years he worked in telephone tech, pretty boring stuff, but got a mid-life calling about a decade ago to begin making wine, much like this father and other ancestors before him. But, he didn't do it in Portugal. Nope. Instead he created an urban winery in New Bedford called Travessia (in this case "across the ocean") with wines made by Massachusetts grapes and sold exclusively to New Englanders. Whoa.
Then in 2011, with the encouragement of his aging father, he began commuting back to his remote Portugal home, looking for a new connection to the land. Over the course of 2 years he planted 21,000 vines on a land of ancient Celtic roots. A mountainous terroir of mostly granitic soils, facing extreme temperatures in summer and in winter. There, in the region of Chaves, one hour from Porto, stands the village of Loivos, a famous land of fine wines and quality olive oil.
Penada's name, which in Portuguese means "winning in a breath", is the name of the hill that rises 500m high above the valley and the village of Loivos. Here stand Marco's vineyards. Planted in "geios", the traditional terraced plantation system, similar to that of famed Douro vineyards. The location implies hard and risky work in the vineyard, but benefits from an excellent sun exposure.
The vineyard is what makes a wine truly unique. In Marco's vineyards there are no "foreign" grapes, only authentic Portuguese grape varieties, proven in the region. Mostly from local well adapted red vine varieties: Touriga Nacional, Touriga Franca, Tinta Roriz, Tinta Amarela, Tinta Barroca and Tinto Cão.
Here are Marco's tasting notes on this delicious 2017 Ensaio Tinto: "Intense aromas of red plum, black cherry, violet, tomato leaf, rosemary and a touch of freshly turned earth and mushroom. Dry, medium body with well integrated acidity. Mouth filling, ripe but fresh black fruit aroma lingers on the palate and evolves into lilac and savory herbal aroma on the finish. The weight, aroma and acidity make this a superb red wine for the table."
A lively and refreshing wine, and at only 12.5% alcohol too. A mere 7000 bottles produced.
5% further off on six-packs, and 10% off on solid cases of 12.