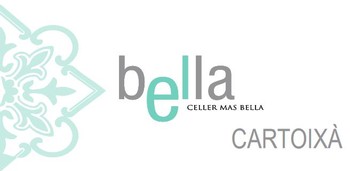 Mas Bella Cartoixà 2017
*pre-arrival offer
In the tiny village of Masmolets, somewhere in the old rolling hills between Barcelona and Tarragona, we find the hidden Mas Bella. The winery is the brainchild of Elisa Ribé and her brother David, she a well known enologist in the region and he a consulting sommelier to local restaurants. The siblings work approximatley 12 hectares of vines but sell most of their fruit to local coopertivas for turning into Cava. But they keep the best for themselves and turn out only 10,000 bottles of wine each year.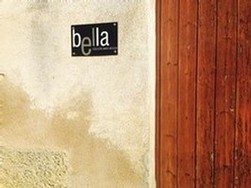 Mas Bella puts the term "small winery" in a new light for me. They make a few whites, a rosato, and two reds. Their best red called Negre Criança was as delicious a slap in the face as I've had this year. Elisa makes only three barrels (!) and bottles just under 1000 bottles. All her wine is sold in the village and in nearby Tarragona. They don't export outside of their region, let alone elsewhere in Spain or to other countries.
But the second slap is this wine, a pure Cartoixà (Car-toush-ah), also known locally as Xa-rello (and used widely for Cava), a white that I would call Catalonia's most important grape variety. In fact, it's as important as Chardonnay to Burgundy, and Sauvignon Blanc to Sancerre.
Tarragona is a sunny part of Mediterranean Spain but its proximity to the sea and a constant wind effect from the Pyrenees actually keep the vines quite temperate and cool unlike in neighboring Montsant and Priorat. As such, the white wines from here are unmistakaly coastal, with a kiss of sea salt, yet gain wonderful ripeness and depth too. Cartoixà is a fruit-forward, rich, honeyed wine that has benefited from about 6 months in older barrels to soften the acidity a little bit. The complexity is just wonderful.