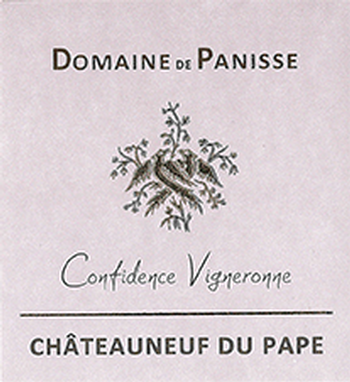 Domaine de Panisse Châteauneuf-du-Pape "Mini" Vertical
Each 2-pack includes a bottle each of:
Chateauneuf-du-Pape Confidence Vigneronne 2016

Chateauneuf-du-Pape Confidence Vigneronne 2017
The Domaine de Panisse is a hidden gem near the nice provencale town of Courthezon. Surrounded by cypress trees and vines, the winery can be found in a beautifully renovated old Mas, everything perfectly in its place and clean as a whistle. Many consumers don't realize it, but for some reason this is a difficult task in Chateauneuf-du-Pape. After all, why keep it clean if the wine easily sells out simply based on its name?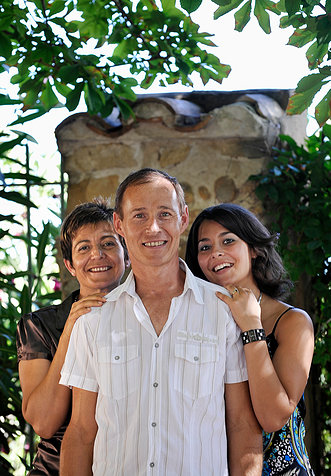 In 1992 the French government purchased Domaine de Panisse in order to demolish it for a super-highway connecting Avignon and Orange. But later that same year, in one of the worst rain vintages on record, the whole area flooded and the government rethought their decision. Christine and Jean-Pierre Olivier expatriated the property from the government and set about the looooong task of renovating the land and the buidlings.
Even as recently as five years ago, during the messy 2014 vintage, the Oliviers decided to NOT make any wine (think about that decision for a minute) and took advantage of an empty winery to finally put the finishing touches on the building. What they have now is truly a tremendous property, but still relatively unknown.
When I first visited Christine a few years ago she didn't even show me her 'straight up' Cotes-du-Rhone. I think she really wanted to set the table for me with her wonderful Chateauneuf-du-Pape. But now, I get to see all the wines, even though each year the price list and my allocations get smaller and smaller.
So what's the secret here? Well to me, its the land. I've visited Chateauneuf-du-Pape a lot over the years, often with mixed results. However, when I discover a winery that has vines planted on sand or sandstone, rather than the ubiquitious galets roules, round rocks, that are in all the photos, I often have a keeper. Such is the case at Domaine de Panisse.
The 2017 is opaque, dark, and handsome, a full-throttled Châteauneuf with both power and finesse. The 2016 is more restrained with a finer palate, a bit lighter color (but still dark), and less assertive tannins. Overall, both wines show the Panisse fingerprint--wonderful black currant aromas that seem intertwined with black olive, chocolate, and a background of herbes-de-provence.