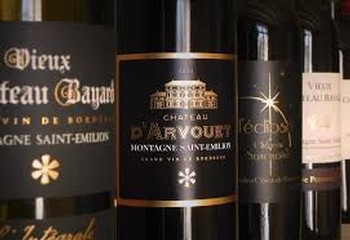 D'Arvouet Montagne St. Emilion 2015
The vineyard Vieux Bayard-Arvouet is located in Bordeaux, in the middle of the most prestigious terroirs of Libourne and the northeast extension of St. Emilion on the right bank of the Garonne and the Dordogne.
It consists of three entities: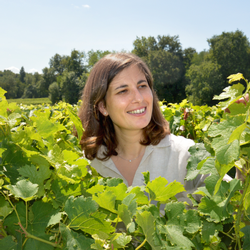 The first one is located in the heart of the appellation Montagne Saint-Emilion Vieux Château Bayard (12 hectares). These buildings were built during the fourteenth century and its name is inspired by the famous Bayard knight who fought with François 1er at Marignan battle in 1515. The Chevalier Bayard stayed in the property which happens to be the oldest in the village and it attributed its name.
The second in the area of Appellation Castillon Côtes de Bordeaux and is called Chateau Sanctuaire. The Castle Sanctuaire (5.5 hectares) is situated on the ancient lands of the famous Castle Monbadon, one of the last testimonies of medieval military architecture remaining in Gironde. These lands were conquered during the French Revolution. The name of the domaine is inspired by the statue of the Virgin Mary located in the vineyards. This statue was venerated by pilgrims going to Saint Jacques de Compostela. The Knights of Jerusalem marched through the vineyards from the Xth to the XVth century.
The third entity is formed by the Château d'Arvouet (4 hectares) also located on the Montagne locality of Arvouet. It is the recent acquisition of Bregeon family from Vendée.
So, we have just a tiny bit of history here, methinks...
According to Marie-Laure Latorre (the new owner): "The property is a family property who has the distinction of being transmitted by women since 1804 (since 7 generations). I just resume operations with husband Matthieu Ressiot since 2011. We are both wine experts with diverse experiences in Burgundy, Languedoc and Loire. In this course, we get a commitment to preserve the fruit above all in all wines that we sign. We hope that all these wines will allow you to experience different gourmet experiences and complementary to accompany all your good times!"
Okay, I'm ready to try it. How about you? This is just the fourth vintage of Chateau D'Arvouet and for me, it hits on all cylinders. Merlot, Cabernet Franc, and a soupçon of Cabernet Sauvignon work nicely together to form a wine that is drinkable in youth, but will continue to develop nicely over the next 10-15 years.
This item is currently out of stock.