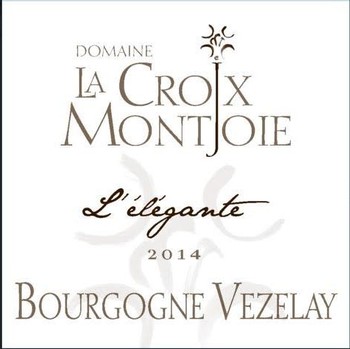 Croix Montjoie L'Elegante 2014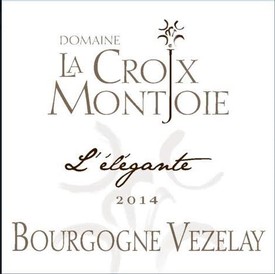 Look, I get it. Chardonnay has built a pejorative reaction for many wine lovers. But sometimes its right, and so right that its tear-jerking.
So that might be a bit dramatic but if you're idea of great Chardonnay is something that resembles butterscotch-coated lamp oil, please move along. But, if you're idea of great Chardonnay is akin to ours--minerally, laser beam dry, redolent of green apples and a voluptuous mouthfeel--you're back in Kansas, Dorothy.
La Croix Montjoie sits atop a bluff overlooking the Yonne valley and the hilltop town of Vezelay. Its one of the places where upon completion of your visit you drive to the nearest realtors office just to "poke around." Sophie and Mathieu Wolliez founded their winery only 7 years ago by purchasing a collection of dilapidated buildings and beginning the arduous work of renovating them into a downright gorgeous winery and home. They farm only 10 hectares here, all Chardonnay, and in Irancy for their Pinot Noir.
This Chardonnay is both elegant (appropriately named) and well-rounded. I would stack it up against a Premier Cru Chablis or village level Meursault. Happily. And probably have enough savings to buy a 3-pack!
Drink it now or over the next 5 years.
Wine Specs
Appellation
Bourgogne Vezelay