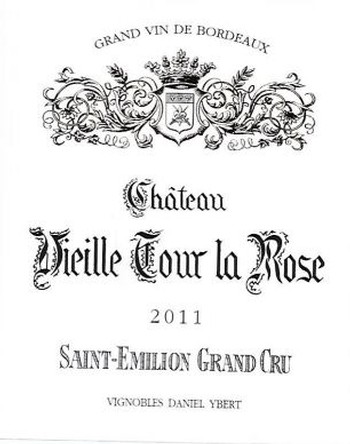 Chateau Vieille Tour la Rose 2011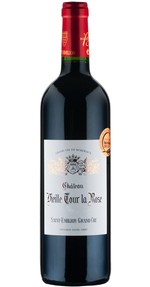 I first tasted Vieille Tour la Rose in a small office in the middle of Libourne on a chilly night this past November. It was at the end of a long degustation that quite frankly wasn't going well. But, from the first whiff of this beauty, I knew we'd had a turnaround!
In general, I choose Bordeaux with more of a critical eye than just about anywhere else in France. But I've always had a soft spot for St. Emilion, among other right bank zones, and I was on a mission to find something worthy. We found it, finally, in Daniel and Sandrine Ybert's handsome five hectares about 10 minutes from St. Emilion in the lieu-dit of La Rose.
This 2011 really rocked me. And at first I couldn't understand why the wine wasn't available anywhere else in the US but the learned that the Ybert's had refocused a lot of their energy on Asian markets and northern Europe. Sales were brisk and the US missed out on an incredible vintage. Okay, fine. But what's available for us to purchase right now? They tell me with a frown that only until 2013 is released in another year. Boo. Hiss. But (there's always a but, right?), if I'd like a small bit of their cellar quantity of 2011, they would comply.
And here it is.
Vieille Tour la Rose manages to be powerful, complex, and dark while still giving a fine-tuned structure. This isn't grocery store layer cake, folks. This is a Viennoise-crafted mille-feuille!
One could consider cellaring this beauty for another 7-10 years, happily. But, I think you'll be rewarded drinking it now as well, while it has nice plush tannins and a veritable compote of red and black fruits--cassis and blackberry.
My mouth is watering thinking about its arrival in early March!
Supplies are limited. Only 180 bottles. Forever.
Wine Specs
Varietal
Merlot/Cabernet Franc
Appellation
St. Emilion Grand Cru