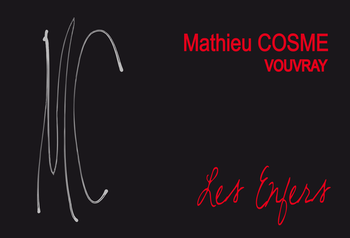 Cellar Cru Red/White Mix Summer 2020
This quarter's Cellar Cru includes reds and whites from all the countries where we work--France, Italy, Spain, and Portugal. I wouldn't hesitate to open a single one, but also wouldn't think twice about burying any of these for the next 5-10 years. I hope you enjoy!
Pierre Martin Sancerre Blanc Culs Damnés 2017--Pierre assumed responsibility for his father's domaine about 10 years ago. His vineyards surrounding the village of Chavignol are among the best of the region. Everybody knows it. His parcels in Culs de Beaujeu and Mont Damnés are small, but the envy of other wineries nearby. And in 2015, he stepped out with a remarkable white wine combining the two.
Simply named Culs Damnés, and blended from one barrel of each to create a micro quantity of superb wine, just 600 bottles of the ultimate Sancerre Blanc. The barrel gives remarkable depth and complexity, allowing the wine to shine, while protecting the wonderful minerality and complexity. For my money, Sancerre at it's very best.
Lapinesse Graves Rouge Grand Vin 2018--Grand Vin. What's embedded in that name, anyway? In Bordeaux, the answer may shock you. Nothing. There is absolutely no rule, or law, or standard, that applies to using those two words on a label. Yet, there they are in their full glory, a needed expectation for any Bordeaux drinker/lover/buyer.
I would run out of superlatives fast for this wine. David Siozard gave me a bottle to bring home following our visit earlier this year and Mrs. Cru and I dug into it a few weeks later on an atypically cool summer evening. She's not really even a Bordeaux fan, but this one had all the goods, and she was sold. I think you will be too.
Adega Monte Branco 2016--The Adega Monte Branco is everything I love in the spirit of a young winemaker with energy, passion, and a determination to create something special and long lasting. This is Luis Louro's top wine, from the remarkable 2016 vintage. Over a 3 hour lunch this bottle unfolded into a miracle of complexity, depth, and finesses. I've already stuffed away a 3-pack of this gorgeous stuff into my cellar at home.
Terra Remota Clos Adele 2019--This is a solitary, captivating spot that appears to be far removed from the rest of the world, and explains the name Terra Remota. Paradoxically, despite the remoteness of the location, this area has been occupied by human communities since ancient times. Thus, remains of settlements belonging to the Iberian culture have been documented in the region, which goes to prove the long history of the human presence in this territory. In recognition of this, for its logo, Terra Remota has used two symbols attributed to these ancient communities, engraved on blocks of granite: O+
Clos Adele is crafted from the truly Catalan grape called Xa-rello. It is one of the most impressive white wines I've had in years, sort like a blend between the best of Chablis, Vouvray, and Riesling. Who-whee!
Mathieu Cosme Vouvray les Enfers 2018--Mathieu looks more like a retired rugby player, with his bear-like man-body belying the fact that he is making fine, aromatic, savory, dry Chenin Blanc. He's very clear that he doesn't really like sweet and cloying white wine, but that doesn't mean he doesn't enjoy a little sweet-ness. As such, his wines are actually nice and dry, yet sumptuous on the lips, like a sweet kiss, but limpid and refreshing going down. There's really nothing like them.
Les Enfers is a small parcel on Cosme's best hillside, with 40 years of vine age, and is harvested manually then aged in old large tonneau for more than a year. The wine ferments slowly, with no yeast addition, and is bottled once it is completely dry. It's an old school way of making Vouvray, a method of "just let it rest". The natural material of 2018 allowed this. I would call this a perfect dry Vouvray.
Clos de Mez Morgon Chateau Gaillard 2017--Morgon "Chateau Gaillard" comes from a small vineyard owned by 4 generations of Zighera women and for my money, is the crown jewel of the appellation. At first, this wine revealed a smoky, leafy aroma but after 10 minutes was singing with exotic and dried fruits, a whiff of truffle, and an intense black cherry. One of the finest examples of Cru Beaujolais to ever cross my lips.