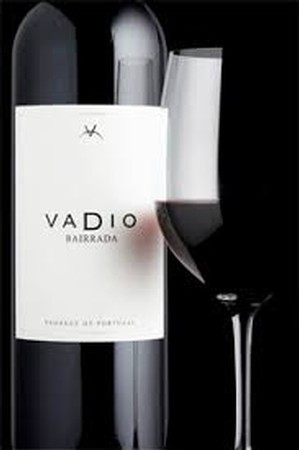 Cellar Cru Red/White Mix Winter 2000
France, Italy, and Portugal are on the docket this quarter friends. I'm especially pleased to introduce you to a new winery called Vadio, from the central Portugal appellation of Bairrada. To go along are a pair of incredible Pinot Noir--one from Burgundy and the other from Menetou Salon, near Sancerre.
You'll also enjoy the newest vintage of one of our calling card reds--the Cuvée 1878 that comes from nearly 140 year-old Gamay near Roanne. And rounding it all out is a thourougly incredible Barbera from our wild-haired friend Giovanni Rava.
Enjoy!
Vadio Tinto 2010, Special 10-year edition--Here we are with a pretty awesome opportunity to enjoy a library selection, a limited edition. It was almost an afterthough at lunch, to wink at us and propose to taste an older wine. And who doesn't want to do that? Baga. Remember the name. I'm hooked.
I think of Baga like Pinot Noir, meets Nebbiolo, meets Syrah. It is at once delicate and finely aromatic, and then in the mouth a little more intense and rich. This one needs a big ole glass, or at least a good decant for an hour before you rip into it. A wow moment through and through.
Géraldine Lochet Montagny 1er Cru Les Chaniots 2017--Géraldine is aptly referred to as a micro-negoce--that is, a business that chooses to be entirely hands on through the winegrowing process, as any conventional grower/winery, yet doesn't own any vineyards. She directs the farming of each of her contract vineyards, she decides when to prune and pick, and she follows the life cycle of her fruit from budbreak right through to harvest. The cost of purchasing real estate in the Côte d'Or is just far too prohibitive, especially for someone starting their winery with 25,000 Euros.
Her Montagny is an energetic, layered, and precise bottle of Chardonnay. After 12 months aging in old Chassagne Montrachet barrels, it then held for another year prior to release. Then, let the fireworks begin.
Cosme Vouvray Les Enfers 2018--Mathieu Cosme looks more like a retired rugby player, with his bear-like man-body belying the fact that he is making fine, aromatic, savory, dry Chenin Blanc. He's very clear that he doesn't really like sweet and cloying white wine, but that doesn't mean he doesn't enjoy a little sweet-ness. As such, his wines are actually nice and dry, yet sumptuous on the lips, like a sweet kiss, but limpid and refreshing going down. There's really nothing like them.
Les Enfers is a small parcel on Cosme's best hillside, with 40 years of vine age, and is harvested manually then aged in old large tonneau for more than a year. The wine ferments slowly, with no yeast addition, and is bottled once it is completely dry. It's an old school way of making Vouvray, a method of "just let it rest". The natural material of 2018 allowed this. I would call this a perfect dry Vouvray.
Van Remoortere Menetou Salon Rouge 2019--Did you know that this part of the Loire, where the river changes its course from northbound to westbound toward the sea, historically was part of Burgundy? Pinot Noir used to run the show here, but after WWII Sauvignon Blanc gained more traction as thirstly patrons in Paris wine bars wanted wine a lot, and wanted it NOW!
But what abou the red? Well, I would challenge any Pinot lover to close their eyes and imagine a fine village Burgundy in stature, complexity, and finesse. I'd put Antoine van Remoortere's Pinot into a heady category, among the best of what one tastes from village level Burgundy. I like my Pinot scrumptious, satiny, and sexy; not earthy, reduced, and smelly. I want pure, lively, aromatics that get my olfactory senses firing on all cylinders. This wine does it, and does it remarkably well, and probably more.
La Casaccia Barbera Monferrato Caliche 2016--Twenty years ago Giovanni and his wife Elena Bassignana acquired an 18th centuryvabandoned villa named La Casaccia (almost literally translated as "that shitty little house") and gradually restored the main building and brought back into production the impressive subterranean cellar excavated into the local volcanic rock. The cellar was soon equipped with a line of stainless steel tanks and a bottling unit, and the vineyard converted to organic farming.
But, it is in two, large 500 liter old barrels that Giovanni reserves his best wine, from a old-vine parcel of Barbera that he calls Caliche. This wine has some kind of refinement and grace. Don't hesitate to squirrel some away for a years longer too. The reward will be great.
Chateau Lapinesse Barsac Grand Vin 2018--I hope this is your cup of tea. Because a few times a year, I really like something special like this. The 2018 vintage featured a long and dry late season, especially good for developing botrytis, and allowed them exactly one barrel of Barsac--pure, late-harvest Semillon that is in a word: perfect. I don't drink sweet wine often, preferring something like this instead--a one-off special bottle to share with friends/family after a big meal, or to just sit and contemplate on its own while reading a book on a lazy weekend afternoon.
You will go ga-ga over this bottle, I promise. It is rich, honeyed, concentrated, and unctuous. With "merely" 140 grams of residual sugar you might expect something like maple syrup in the glass. But, I find the wine actually pretty darn refreshing (for a sweet wine). Additionally, you could leave this baby open in the fridge for 3-4 weeks and continue to sip off it with no loss of fruit or brightness.