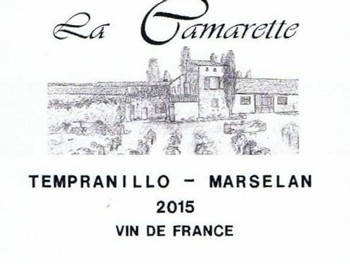 Camarette Tempranillo/Marselan 15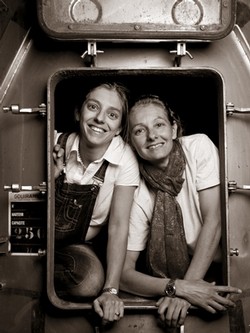 Sisters Nancy and Alex Gontier run the fantastic Domaine de la Camarette in the shadow of Mt. Ventoux. Their farm consists of vineyards, olive groves, fruit trees, woodland, and a kitchen garden. Its not far from the bustling city of Avignon and if you listen closely enough you can hear cars on the autoroute, but this place is all about peace and tranquility.
There may be no better value in French wine today than the Ventoux. It lies in the shadow of top Rhone wines like Gigondas, Vacqueyras, and the esteemed Chateauneuf-du-Pape. But with prices for those wines broaching the $75 price tag, why bother?
Well, I'm not sure I can fully answer the question, but the fact is, this is just the Ventoux, whatever that means. What you'll find here is a rich, structured, concentrated mouthful of a wine that will sing at the dinner table with just about anything from barbecue to pasta with Spring vegetables to a french picnick of cheeses, charcuterie and a crusty baguette.
This might be the most unique and curious wine in we've bought this year. In the Rhone and Provence one doesn't often think of Tempranillo. But Nancy and Alex's father planted some on a whim a few decades ago and has enjoyed it immensely over the years. It gives a rich, purple-ness to the wine as well as some nice bright acidity.
But the real treat here is its blending partner--a little know grape called Marselan. This is a cross between Grenache and Cabernet Sauvignon--juicy and red-fruited but with nice thick skins to give a wine with a nice chewy tannin. These grapes together make for a really delicious bottle--affordable, power-packed, and unique.
Formidable!
This item is currently out of stock.
Wine Specs
Varietal
Tempranillo/Marselan
Vineyard Designation
750 ml