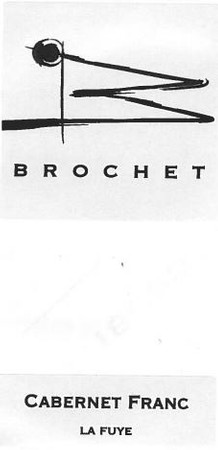 Ampelidae Brochet Cabernet Franc 'Le Fuye' 2014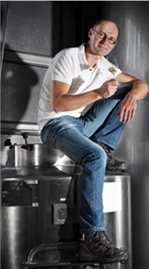 There's almost too much going on at Ampelidae, Frederic Brochet's winery in the Haut-Poitou. He has new projects left and right, new vineyards, new winery equipment, a new partnership in a restaurant and wine boutique in Poitiers (a nice place to eat), and he spends more time on planes than at home. I find it tiring just to think about all that he does. He's wonderfully crazy
.
Since we last met, Fred launched a new, very small production lineup of wines that are his signature wines if you will. They bear his last name, Brochet, and come in a distinctive square shouldered bottle that screams elegance. For these wines he culls the best of what he works with...and he works with a lot!
Often, he makes just a few thousand bottles of each wine.
I talked Fred into giving us, and you, the first shot at what I found to be the best of the Brochet lineup--a pure Cabernet as he refers to it (although it's pure cab franc). When I first thrust my nose into the glass I came out smiling and I knew it was special--jammy, rich with fruit, dark berry compote, a nice whiff of black pepper. In the mouth it is succulent, concentrated and intense. Everything to love about Cabernet Franc and none of the the things that often make the grape easy to hate.
This will be the first time Fred's cabernet has made its way into the U.S. I'm really excited for that. I would stack this wine up with the best of a Loire appellation like Chinon or Saumur. It's that good. What would you pay? $35?
Not.