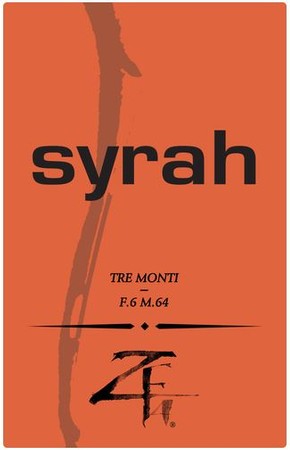 ZF4 Syrah 2016
This item is currently out of stock.
The name Zanoni is native to Lazise, a municipality situated towards the south of Lake Garda and noteworthy as being one of the oldest in Europe. A Bill of the Emperor Ottone II dating from 928 AD testifies to this.
During the second half of the 19th century the family developed a successful business, both productive and commercial, connected with the breeding of silkworms. The profits were invested in agriculture and farming, which have been continued to the present day on the family lands situated on the morenic hills overlooking Lake Garda..
The cultivation of vines, olives and dairy cattle were, and continue to be, the main areas of production. The Zanoni family recognises the invaluable contribution over the generations of some extraordinary people - originally in the role of crop sharers and today as close collaborators of the family.
Since the year 2000 the company has undergone drastic development, achieved by the tenacity of the four Zanonis who, despite being professionally employed in other fields, all retain strong ties to the land.
Of the 30 hectares which make up the property 8 are planted with vines, 70% of which have been renewed with the valuable help of the agronomists Federico Curtaz and Roberto Abate. Most of the plants are "Corvina", a variety of vine rooted in Veronese tradition. A small area has been planted with "Syrah", a variety of vine of great history and desirability, rarely found in the area. Thanks to the clone choice, and to the exposure of the land to the sun and the winds blowing off nearby Monte Baldo, "Syrah" is guaranteeing surprising results.
The wine cellar is situated in the ancient centre of Lazise, under the original Medieval (13thC) town walls; of which the tower at the South East corner makes up part of the family property. The wine cellar has undergone recent renovation to create a space where visitors may be welcomed into a suggestive atmosphere of past times.
In addition, around 1.000 olive trees, dating back hundreds of years, are cultivated, together with approximately 30 head of selected dairy cattle. The farm also possesses four ancient farm houses, each one idyllicaly located and presently undergoing refurbishment. One of these has been turned into a bed & breakfast, where one may spend delightful holidays, in a surrounding of vineyards and olive groves.
So now we deduce the meaning behind the abbreviation ZF4. Z is for Zanoni. F is for "Fratelli" (brothers); but also for our father, Franco, a man active for over 70 years in the evolution of Lazise, who today, together with his beloved wife Vera and eldest son Giovanni, watches us working his land from above.