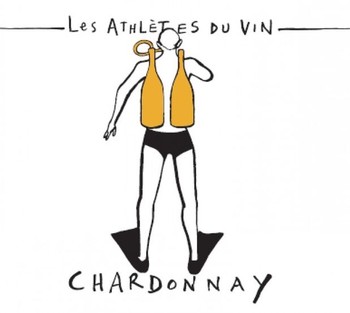 Winter 2020 CRUx6 Quarterly Whites
As I have done every winter for the past few years, this quarter's all whites 6-pack brings home the Chardonnay. Blech! Right?
Nope. There's nary a splinter of oak to be found on these six beauties, with examples from Italy and France. And remember, these are everyday drinkers, meant to be consumed right away while they're vibrant and fresh.
I hope you enjoy!
La Casaccia Charno Chardonnay 2019--But then...this white. It's as good as anything I've ever tasted in Piedmont. And what an unexpected treat to find a pure Chardonnay. I venture you'll like this wine as it is nothing of the things you hate about Chardonnay, and everything you like! Lively, crisp, refereshing, minerally, and delicious.
Maso Thaler Sudtirol Chardonnay 2018--Nino Motta came to the Alto Adige from Rome in 1990, having decided to uproot his life and go somewhere more tranquill than the chaotic capital city, and never looked back. He purchased an abandoned farm and planted wine grapes, mostly Pinot Noir, on terraced slopes that still to this day appear to hang precariously from the cliffside. Today he still manages most of the farmwork while his two sons and a daughter-in-law run the business, and handle the winemaking.
Here is a Chardonnay that is overflowing with "stuff." Raised in neutral acacia barrels, and bottled while it still fresh, it is undeniably a high altitude mountain wine. Glorious.
La Paroisse d'Urfé Chardonnay 2019--This is the very outside edge of Burgundy. Technically a Loire appellation, but growing grapes that one more typciall associates with Burgundy--Gamay, and this Chardonnay. Now, no one will mistake this for a good bottle of Meursault, but those pink granite soils are doing wonders here, especially in this 'naked' style of wines. An all tank job with loads of fruit and sexy, satiny richness. Pretty darn good bottle for the money.
Boccard Bugey Chardonnay 2019--The Savoie is remote and wonderful. Even though only an hour from Lyon (where most of his wine is sold), it might as well be a different country. Verdant, pastoral, lush and lots of clean air. There's lots to like. I like thinking about the place when I tip a glass back into my gullet.
Please don't thumb your nose here. Sure, it says Chardonnay on the label and I know for many that means DANGER! But not here, friends. This is high elevation, crispy mountain Chardonnay. A quaffable yet uncommonly rich bottle of white wine ready for your next raclette!
Puits Compostelle Chardonnay Cotes-de-la-Charité 2019--I am a total fanboy with the complexity and completeness of Emmanuel's white wines, formerly all blended into one bottle each year he playfully calls "Blanc de Blancs". But beginning two years ago he began separating the parts in order to show each grape variety on its own. It was a great idea and long overdue.
The Chardonnay reminds me of a youthful Chablis--all made in stainless steel and featuring a good limpid acidity. A wonderful bottle of white wine that will confuse any Chardonnay hater!
Les Athletes du Vin Chardonnay Val de Loire 2018--Les Athletes du Vin is a négociant project focused on producing great value typical wines from the Loire Valley. The idea was conceived by a group of French winemakers called Vini Be Good who work together to distribute their wines in France. The wines are vinified by various members of the Vini Be Good network using their own grapes or grapes purchased from friends and neighbors in the Loire.
The labels for Les Athletes du Vin are drawings by French artist, illustrator, and cartoonist Michel Tolmer who has been the unofficial lead artist of the French natural wine movement since the 1990s. Consider this lovely little Chardonnay, all made in stainless steel to preserve its brightness and freshness, a great alternative to pricier white burgundies.
Ready, set, go!