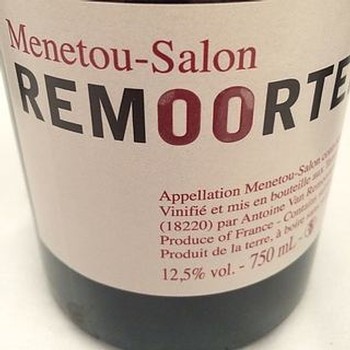 Van Remoortere Menetou Salon Rouge 2020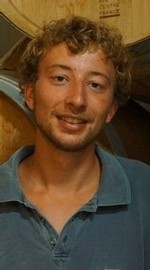 I'd put Antoine van Remoortere's Pinot into a heady category, among the best of what one tastes from village level Burgundy. I like my Pinot scrumptious, satiny, and sexy; not earthy, reduced, and smelly. I want pure, lively, aromatics that get my olfactory senses firing on all cylinders. This wine does it, and does it remarkably well, and probably more.
In fact, did you know that this part of the Loire, where the river changes its course from northbound to westbound toward the sea, historically was part of Burgundy? Pinot Noir used to run the show here, but after WWII Sauvignon Blanc gained more traction as thirstly patrons in Paris wine bars wanted wine a lot, and wanted it NOW!
The Berrichon countryside is among the most beautiful in France. Rolling forested hills, verdant farms with cows and goats lolling about, and quaint villages dot the landscape. I really like it here and apparently so do lots of tourists. The village of Sancerre is overrun in summer with wine lovers looking for screeching Sauvignon Blanc and a good meal at Au Vigneron.
And that's all good, but a 20 minute drive south to the village of Morogues puts one smack in the middle of the tiny appellation of Menetou-Salon and away from the frenzy of Sancerre. Here is where I met the 25-something'ish Antoine van Remoortere and his excitable English Springer Spaniel for a short but eye-popping tasting.
Antoine's wines are pure of fruit, complex, and understated. Perfect descriptors for grapes like Sauvignon Blanc and Pinot Noir.
Let's keep our eyes on young Antoine, shall we? We'll go back every year for our small allocation because the smile we get from his wines is hard to forget!