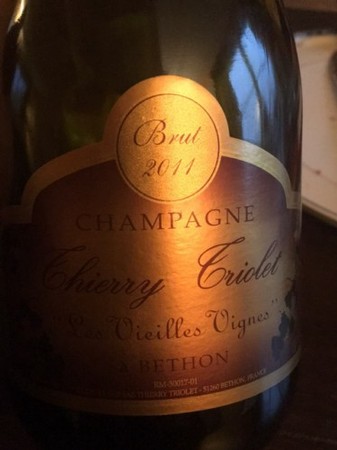 Thierry Triolet VV 2011
The Champagne house of Thierry Triolet is located in the village of Bethon. The vineyards in Bethon are part of the Côtes de Sezanne region of Champagne which begins about 20 miles southwest of Epernay and extends southward from the town of Sezanne. Geologically, this narrow band of hills is a continuation of the more massive Côtes des Blancs. Traditionally,the Sezanne vineyards have been a source of excellent Chardonnay grapes for the large negociant Champagne houses to the north.
The Vieilles Vignes is a vintage Champagne produced only in the best years. It is made entirely from Chardonnay and is harvested from one parcel with vines that are at least 40 years old. Dosage is 9 grams. This cuvée evolves beautifully over time.
This item is currently out of stock.