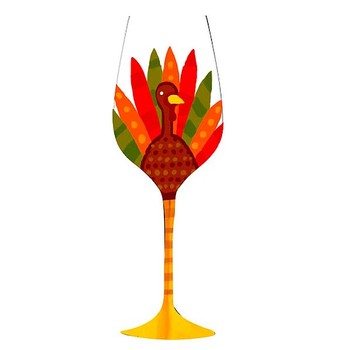 Thanksgiving Survival Kit for 2021
with FREE shipping!
Thanksgiving Survival Kit 2021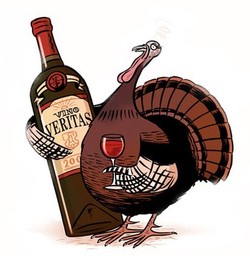 Almost a decade ago, on a whim, we sent an offer for something called a Thanksgiving Survival Kit. It turned out to be one of our most popular 6-packs of the year. Something about the seemingly disparate mix of wines resonated with folks. For us, that's what Thanksgiving is all about! I mean, there's no one perfect bottle to go with a meal featuring 8-19 different dishes, right?
The $125 price tag will earn you a great variety of six wines--a bubbly, a white, a rosé, and three lovely reds.
Here are the featured wines this year:
The Sparkler: Les Hautes Noelles Perles NV

The Pink, to sip while you're cooking: Pierre Martin Sancerre Rosé 2020

A dry Vouvray, because it's awesome: Mathieu Cosme Vouvray Promenards 2019

A Really Really Pretty Cru Beaujolais: Clos de Mez Mademoiselle M Fleurie 2018

Because one awesome Gamay isn't enough: Si le Vin Gamay Souvenirs 2019

And, the red no-brainer of the year: Laura David Cot (Malbec) 2019
At some time or another, nearly every single variety of wine has been offered by journalistic types as the "perfect" wine for the holiday table. Our selection focuses on wines meant to keep EVERYONE in the family happy, including you.
You in?