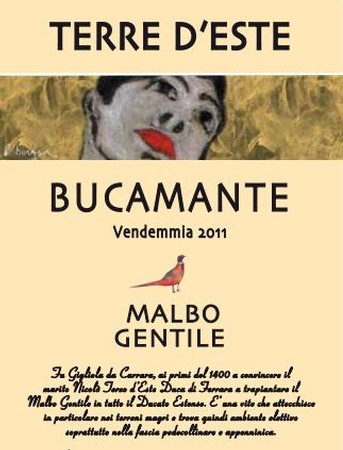 Terre d'Este Bucamante 2011
*Pre-Arrival Offer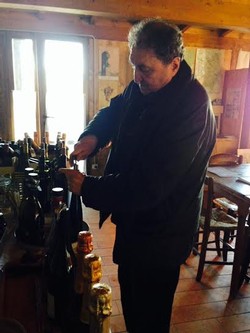 Boni Luigi is our kind of guy. Upon arriving at his hilltop winery about an hour from Bologna the first order of business was to discuss lunch plans. Welcome to Italy.
Back in February I hopped one of those ridiculous 15 Euro flights on Ryan Air from Barcelona to Bologna, had a good meal that evening in the city, among an entire restaurant filled with Ducati employees (they're based here), and in the morning left in a light snow to find Pazzano di Serramazzoni, high in the Appenine foothills in the Modena province. Boni Luigi was waiting for me, and I won't soon forget the visit.
We turned a planned two hours into a wondeful six. With of course, lunch. Boni makes a range of Emilia-Romagnan wines--dry reds, sparkling reds, Metodo Classico, and Passitos. On top of that, he also has a vinegar house (separate from the wine of course) filled with 50 years worth of balsamic in various shapes and sizes of pretty wooden barrels.
Over the course of this big tasting Boni introduced to me to a wine I didn't know of. And you know, while he's talking about it like this, and waving his hands around, "you know, everyone wants Sangiovese, and I tell them, go to Tuscany! This is Emilia-Romagna. You must drink what we have here!!"
So now I know all about a grape called Malbo Gentile, indigenous to Emilia Romagna and sort of like Merlot on steroids. You get that nice plump plumminess but then far more structure, almost like Cabernet. I was smitten with this wine from the word go. What a really unique, interesting and hard-to-find bottle. I think many of you will come back for this beauty and make it a regular in your Italian repertoire!
This was Boni's best wine in 2011 and has now been aged beautifully for the past 5 years in bottle. A great find...
Wine Specs
Appellation
Emiglia Romagna