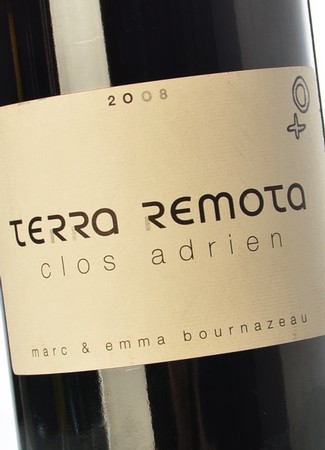 Terra Remota Clos Adrien 2013
Terra Remota is owned by Emma and Marc Bournazeau, of French origin but with Spanish roots. The family's dream started to come true in the year 1999, when together with Emma's father, Claude Florensa, they purchased the lands in the Empordà that are occupied today by the vineyards and the winery. Some very old vines can still be found on the estate, in the middle of the trees. The discovery of these old vines, while first visitng the property contributed to the launch of the project.
The farm is a single estate covering 40 hectares, embedded in the spurs of the Albera Massif. This is a territory with a granitic soil, known as albero, which offers very exciting possibilities for viticulture, as the soil is not fertile and furthermore it facilitates good drainage. Granite is a light-colored and therefore quite cold stone which guarantees balanced pH and acidity.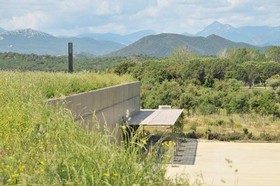 Situated on the outskirts of the villages of Capmany and Sant Climent Sescebes, at the heart of a forested area, the estate is protected from the northern tramuntana wind by the Albera Massif. It lies some 15 km from the Mediterranean sea, at a height of 140 metres above sea level.
This is a solitary, captivating spot that appears to be far removed from the rest of the world, and explains the name Terra Remota. Paradoxically, despite the remoteness of the location, this area has been occupied by human communities since ancient times. Thus, remains of settlements belonging to the Iberian culture have been documented in the region, which goes to prove the long history of the human presence in this territory. In recognition of this, for its logo, Terra Remota has used two symbols attributed to these ancient communities, engraved on blocks of granite: O+
Clos Adrien is crafted from pure Syrah, and aged for 18 months in French oak. It is an impressively built wine and meant to be drunk with a special meal.