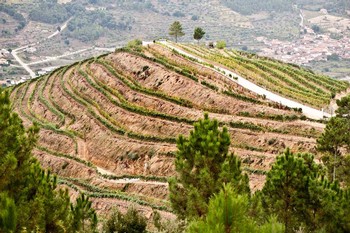 Taste of Portugal Intro 6-pack
I've been importing wine for 25 years and never, either as a professional or simply as an interested traveler, had I been to Portugal. And now, I can't wait to go back. I'm hooked. Have you been? Then hopefully you became similarly swooned and you know of what I speak. If not, book a ticket. It's that special.
Are you ready to get hooked too?

From the verdant green north near Spain to the majestic river valley of the Duoro, to the gentle hills covered with cork oak in the center, my head was on a swivel for a short week. It was one of those 9 wineries in 4 1/2 days kind of trips, but the memories are fresh. The people were warm and welcoming, the sun was warm too (even in February), and every menu has a section for "eggs". What's not to like?

But my problem is, where to start?
Well, here's a solution. That 4 1/2 days of "difficult" travel has yielded three new wineries for us to work with, each one with a "welcome mat" pair of wines--one red, one white--that will allow a quick, but delicious introduction to a real array of wines.
Here they are: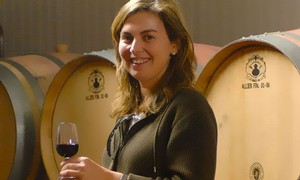 Susana Esteban--One does not easily find Susana Esteban's winery. It's hidden from the main road, no signage, no indication that anyone would be welcomed there to taste wine. Finally getting there was one of those tests of perserverance with the GPS that I believe will pay off for years to come. Her project began nearly a decade ago, wishing to highlight the Alentejo's forgotten gems--old vineyards deep in the hills of this wonderful area east of Lisbon. She consulted here and there, lent her knowledge and experience as an oenologist and winemaker, and one day was pointed up a long dirt road, to the top of a hill near Portalegre, and disovered an old planting of native Portuguese red grapes.
Susana's Aventura Tinto 2016 is made from the local Aragonez and Alicante Bouschet, it is loaded with sun-kissed fresh fruit yet is somehow also silkly, elegant, and refined. It reminds us more of a $40 red wine than a $17 one. Again, made entirely in stainless steel in order to preserve freshness, but still ageworthy for the coming 5 years. But, drink it now!
Aventura White 2017 is flat out delicious. All those native white grapes were harvested at the same time and raised in stainless steel. An early bottling preserved the bright and fresh fruit quality. We love the lavender and peachy aromas, with just a whiff of surrounding hill's wild herbs. It's built and ready for your next meal!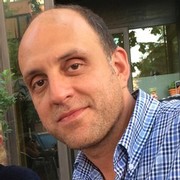 Marco Montez--The world needs more winemakers like Marco Montez. Risk takers, bold thinkers. When we go out looking for new things happening in old places we end up in places like this--the extreme northeast of Portugal--in an area called Trás-os-Montes, literally 'behind the mountains'. It is an old place, yet in modern times a seemingly untapped land in the north of the Douro. To call it off the radar would be an understatement.
Here are Marco's tasting notes on this delicious 2015 Ensaio Tinto: "Intense aromas of red plum, black cherry, violet, tomato leaf, rosemary and a touch of freshly turned earth and mushroom. Dry, medium body with well integrated acidity. Mouth filling, ripe but fresh black fruit aroma lingers on the palate and evolves into lilac and savory herbal aroma on the finish. The weight, aroma and acidity make this a superb red wine for the table."
And here are Marco's tasting notes on this delicious 2017 Ensaio Branco: "Aromas of green apple, grapefruit, citrus peel and honeysuckle. Medium-dry on the palate, white fruits and delicious floral notes. Ideal serving temperature: 6ºC (about 43ºF)" A lively and refreshing wine, and at only 13% alcohol too. A mere 2300 bottles produced.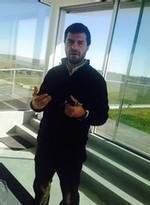 Luis Luoro--This guy right here started his winery at 23, the son of well known winemaker in Estremoz, granted a small plot of land and pat on the back. Good luck, he was told. Fourteen years later Luis Louro has put together one of the fines and prettiest wineries in the Alentejo, cobbled together some wonderful old vineyards, and just last year began planting his own. The Adega Monte Branco is everything I love in the spirit of a young winemaker with energy, passion, and a determination to create something special and long lasting.
We'll go back again and again to Monte Branco but for now maybe you'll settle for this welcome mat white wine, a fresh bottling from 2017 made from local and native Portugeuese grape varieties. Okay, okay...if you must know it is blended from 50% Arinto, 40% Antão Vaz, and 10% Roupeiro. (for what that's worth). Alento Branco 2017 is built to drink young, while it's nice and primary and refreshing. I love the citrine color and the super fruit aromatics that leap from the glass. A wine to keep by the caseful at home.
Luis' Alento Tinto 2016 is a veritable primer on Portugeuse grape varieties, and and a table setter for what's in store. I just love this plump, wild-fruited, opaque wine. The schiste soils give a haunting minerality, but the warm, dry sun of the Alentejo makes for a rich, succulent, saturated wine. A beautiful bottle to enjoy year round.
These wines scream $20/bottle from beginning to end. Our full retail prices add them up to just $91, but with this special one-time-only six-pack...Just $75.
Ready. Set. Go.