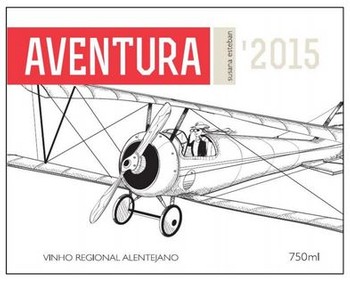 Susana Esteban Aventura Tinto 2016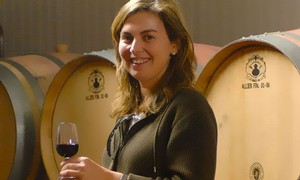 One does not easily find Susana Esteban's winery. It's hidden from the main road, no signage, no indication that anyone would be welcomed there to taste wine. Finally getting there was one of those tests of perserverance with the GPS that I believe will pay off for years to come.
Perhaps everyone's GPS will fail them and I hope we can keep Susana Esteban a secret for a long time. She might be Portugal's most shining star.
Susana owns no vineyards and makes her wine in a re-purposed machine shed, super clean now, yet very production-oriented and no nonsense. There's a fermentation room, a barrel hall, and a bottle stock area. That's it. It would be like taking a tour of the mechanic's garage. Only a wine geek would ooh and ahhh.
Her project began nearly a decade ago, wishing to highlight the Alentejo's forgotten gems--old vineyards deep in the hills of this wonderful area east of Lisbon. She consulted here and there, lent her knowledge and experience as an oenologist and winemaker, and one day was pointed up a long dirt road, to the top of a hill near Portalegre, and disovered an old planting of native Portuguese red grapes.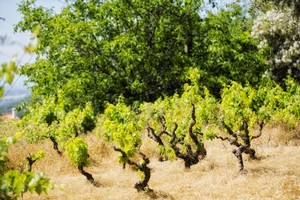 Aventura describes her 15-year long adventure into the world of winemaking, culminating a few years with the discovery of this vineyard.
This tinto is name for her adventure and this wine is a great example of the work she is doing. It is her "front line" bottling if you will, but if included in a lineup of other local winery's offerings, it would simply blow them away.
Made from the local Aragonez and Alicante Bouschet, it is loaded with sun-kissed fresh fruit yet is somehow also silkly, elegant, and refined. It reminds us more of a $40 red wine than a $17 one. Again, made entirely in stainless steel in order to preserve freshness, but still ageworthy for the coming 5 years. But, drink it now!
This item is currently out of stock.