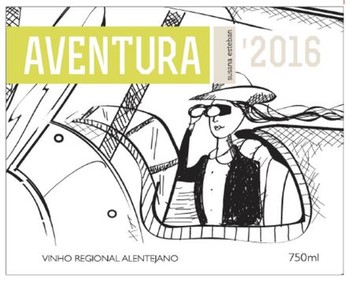 Susana Esteban Aventura Branco 2017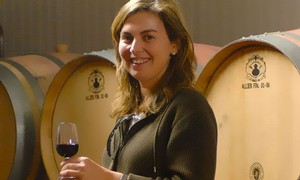 One does not easily find Susana Esteban's winery. It's hidden from the main road, no signage, no indication that anyone would be welcomed there to taste wine. Finally getting there was one of those tests of perserverance with the GPS that I believe will pay off for years to come.
Perhaps everyone's GPS will fail them and I hope we can keep Susana Esteban a secret for a long time. She might be Portugal's most shining star.
Susana owns no vineyards and makes her wine in a re-purposed machine shed, super clean now, yet very production-oriented and no nonsense. There's a fermentation room, a barrel hall, and a bottle stock area. That's it. It would be like taking a tour of the mechanic's garage. Only a wine geek would ooh and ahhh.
Her project began nearly a decade ago, wishing to highlight the Alentejo's forgotten gems--old vineyards deep in the hills of this wonderful area east of Lisbon. She consulted here and there, lent her knowledge and experience as an oenologist and winemaker, and one day was pointed up a long dirt road, to the top of a hill near Portalegre, and disovered an old planting of native Portuguese white grapes.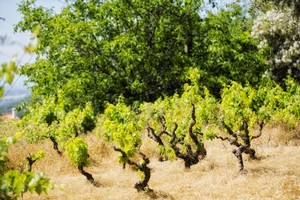 The vineyard was all inter-planted with dozens of different white grape varieties (!). She thinks it could be 80 years old. She farms this plot meticulously, and it yields a very small quantity of grapes, just enough for about 6000 bottles. After about 8 months in old French barrels she bottles it then allows it to wait patiently for a year prior to release.
Over 15 years Susana's Aventura has commenced, and continues today.
Aventura White is flat out delicious. All those native white grapes were harvested at the same time and raised in stainless steel. An early bottling preserved the bright and fresh fruit quality. We love the lavender and peachy aromas, with just a whiff of surrounding hill's wild herbs. It's built and ready for your next meal!