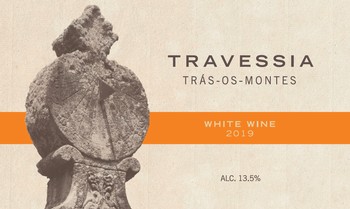 Spring 2021 CRUx6 Quarterly Whites
This one should be fun. A little bit of wine in a variety of styles, and from everywhere we import--Italy, France, Spain, and Portugal. Specifically, please enjoy the delightful Riesling from our friend Savio in Piedmont. It is an unlikely home for such an immediately likeable wine. Also from Italy are the unusual grapes Favorita from Contrada di Sorano, and the slightly fizzy Verduzo Trevigiano from Sfriso.
A new Portuguese white from our friend Marco Montez, a fantastic Catalan white from near Barcelona, and finally the pear-scented Marsanne from Sylvain Badel in the Rhone.
Here they are. I hope you enjoy!
Si le Vin Marsanne 2019--When I first tasted this wine over the winter it was the pure aromas of freshly pressed pear juice that truly came to mind. We've all been there when wine tasting. There's often that moment when we put the glass to our nose and we're aromatically reminded of some other fruit. I always take this as a good sign. Wine is made from grapes after all, it SHOULD smell of fruit. (how fruity became a pejorative wine word I'll never know) So after an afternoon touring the rising star Sylvain Badel's vineyards, interspersed with fruit trees of course, it was the perfect result to take that first whiff of his delightful Marsanne and be greeted with a concentrated aroma of fresh, juicy pears.
The wine is nearly gouleyant--slurpable, if you will. If there had been a prosciutto and melon dish, or warm goat cheese salad available, I'd have grabbed a seat and chowed down. Or, you'd be happy sipping on this beauty while cooking, priming the appetite for the meal to come.
Travessia Branco Tras-os-Montes Portugal 2019--When we go out looking for new things happening in old places we end up in places like this--the extreme northeast of Portugal--in an area called Trás-os-Montes, literally 'behind the mountains'. It is an old place, yet in modern times a seemingly untapped land in the north of the Douro. To call it off the radar would be an understatement.
Marco was born in Angola, raised in Portugal, and 26 years ago moved into a Portugeuse enclave near Boston, New Bedford. For 20 years he worked in telephone tech, pretty boring stuff, but got a mid-life calling about a decade ago to begin making wine, much like this father and other ancestors before him. But, he didn't do it in Portugal. Nope. Instead he created an urban winery in New Bedford called Travessia (in this case "across the ocean") with wines made by Massachusetts grapes and sold exclusively to New Englanders. Whoa.
The vineyard is what makes a wine truly unique. In Marco's vineyards there are no "foreign" grapes, only authentic Portuguese grape varieties, proven in the region.White grape varieties are Fernão Pires, Malvasia Fina and Moscatel.
Analec La Creu Vi Blanc 2019--I went to Celler Analec looking for Cava. And found some. But what I also discovered was this unique, high elevation white wine that really caught my fancy. The blend of Macabeo and Chardonnay gives a rich, hearty wine, but the mountain climate keeps things fresh and delicious too. One can imagine slurping some of this stuff down with a tapas feast!
Nalec is a tiny village on the Riu Corb in Catalonia's Costers del Segre. It's origins date to the 6th century, settled by Moors, where the word "Guanalec" means "a nice place by the river." I love that. It's really quiet, peaceful, and off the beaten path here. This is where one goes to get lost even though the bustle of Barcelona is just 90 minutes away. Such is the way of life in Catalonia's back country, where horses, cows, and pigs outnumber the people and where it's still possible to get a $3 glass of wine that tastes good to wash down a good plate of porky fried rice. Why not make a simple peasant dish just like it and crack open this bottle of La Creu and toast a simple life?
Alemat Riesling Savium 2019--During his years working in industry, Savio traveled a lot. And he enjoyed wine a lot. I really like talking with him, and sharing a meal, because it's just not all Piemontese wine all the time. His interests are far and wide. He loves Chablis, and Loire whites like Sancerre and Vouvray, and he really likes the fresher, high acid whites of the north of Italy and the Alps. So even though his winery produced only red wines for its first 5 years, he quietly started planning a white wine to go along with his menu of Barbera, Grignolino, and Croatina.
I think many of you have been introduced to one or more of Savio's offerings by now. Alemat ("You're Crazy" in Piemontese) wines are among our most popular and have made many friends over the years. And for a forthcoming springtime treat, I now want to introduce you to Savio's first white. It has been a long time coming, and it is a truly lovely accomplishment. Pure, lively, unadulterated Riesling.
Contrada di Sorano Langhe Favorita 2019--Hands down this is our smallest winery. Not just from a production standpoint, but from one of physical space. Over the last few vintages, all the pieces have come together for Paolo and Cristina and their whopping 2 hectares of vines now yield a delicious range of wines, all made in small batches. These are without question the everyday Langhe wines I have been looking for.
So what do I bring you this quarter? A red wine? Nope. Paolo and Cristina make just one white, this sandalwood-scented, bone dry Favorita--a grape I bet not many of you have ever heard of, but may not soon forget. Think: richness of Chardonnay combined with the aromatics of Riesling, and the salt-air freshness of Muscadet.
Sfriso Verde Verduzo Trevigiano 2019--Here is the project, according to Pier Sfriso: "Verduzzo Trevigiano is a typical wine from the province of Treviso (where we are based). It used to be the white wine of the farmers, and now, not that many producers make it because everybody is focused on Prosecco, or other international grapes." That is an easy concept to love.
Every year I look for a wine like this--something to serve ice cold, on the patio in the garden, as a refreshing apéro, or to take to the beach. Any of you that have enjoyed certain Txakoli from Basque country, quaffable Pignoletto from Emilia Romagna, a light spumante from Lombardy, or a spritzy white from Catalonia or Vinho Verde, will want this wine. Line 'em up in the fridge, and have one ready to go all spring and summer!