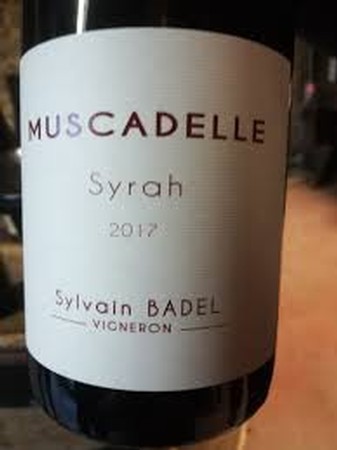 Si Le Vin Gamay Souvenirs Vin de Pays 2021
Pre-Arrival Special Offer*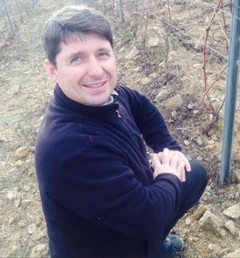 Sylvain Badel is as easygoing of a guy I work with. There's always a smile on his face, and he listens with a Tony Robbins-type intensity. Before wine he worked in the technical side of the pharmaceutical industry. He didn't smile much and explained that now, he's happy every day.
His winery is playfully called Si Le Vin (say it out loud and you end up with first name), and is found above the pretty town of Serrieres, high on the hillside above the Rhone, in the small village of Peaugres. Sylvain began his project in 1998, and it was only 10 years ago, after renovating and modernizing three different buildings, that he made his first wine and opened for business.
He now farms 6 hectares in Saint Joseph on what used to be his grandfather's apricot and cherry orchards. But seeing the potential for great wine, he slowly removed the trees and began the task of creating an organic viticulture where there was once none. Across the board Sylvain's wines are alive, energetic, and pure. I fell in love with them immediately.
A pure Syrah such as this has eluded me for years. Sylvain acknowledges how difficult and finicky the grape can be in the winery. But his attentive eye, and dislike for "off" and "dirty" flavors, means that he is coaxing a neat and clean into the bottle--ripe, generous, lush, and brimming with fruit.
A beautiful, peppery, pure Syrah.
*Expected to be ready for pickup or shipping around mid-March 2021