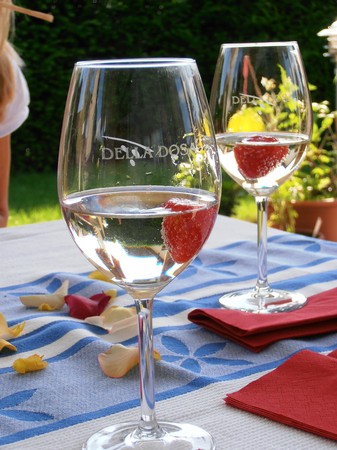 Sfriso Pinot Bianco
A June 2019 CRUx6 White Selection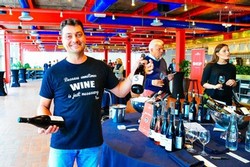 Pier Sfriso and Reka Haros are upending the Prosecco landscape. Well, they're trying anyway, by showing us that a winemaker can produce the stuff, enjoy drinking his own product (they're their own best customers), and maybe create a lasting business along the way.
They began their operation in 2003, with a mere 7 hectares (small for Prosecco), and barely functioning winery left to them by Pier's father. Over the next five years they broke their backs renovating, farming sustainably, and building their brand. But in 2012, after spinning their wheels and coming to the realization that their business model wasn't stable, they switched their focus away from restaurant and retailer sales and more toward the end consumer. It was a smart choice.
They finally found joy pouring wine for consumers, travelling around Europe putting on tastings and parties, and getting Pier face-to-face with the people that would utlimately be pulling the cork from the bottle. What they have now, after 5 years of dedicating themselves to actual wine drinkers, is a core group of loyal customers that buy up their wines nearly upon bottling. I feel lucky to get our hands on some!
This wine, a non-vintage Pinot Bianco, actually doesn't seem to exist. There are no photos on the web, no mention on the Sfriso website, and barely a notice that the wine is available at the winery. What gives?
Pier pours it with a wink, and a gleam in his eye, intimating that he's excited about the wine but doesn't want to tell you too much. Just let your nose and mouth figure it out seems to be the MO here. And it is the nose and mouth that get the enjoymen too!
Here's a quivering, juicy example of Pinot Bianco that goes a different direction than the typical version. I love the saltiness on the lips, the tropical fruit on the nose, and the generous honeyed quality in the mouth. This is nothing but a well-made country white wine, but at the same time kinda serious, gourmet treat.
Just like the whole visit at Sfriso!