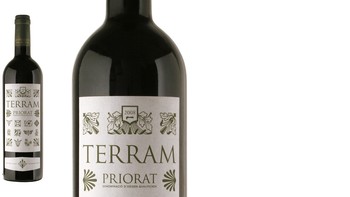 Sao del Coster Terram 2015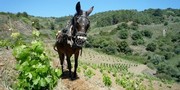 Sao del Coster gives us the Priorat we've been looking for. Namely, breathtaking and beautiful vineyards high on the mountaintop at Gratallops, quite possibly the most gorgeous site in all of Catalonia.
Here, Michele Negron Gonzales and Xavy Becarra work their magic on two old-vine plots of Carignane, Grenache, and Syrah with a mule. Really. Their winery is situated in a hollowed out 3-story townhouse in the center of village, creating the need to bring their grapes along winding, brick-covered streets at the height of tourist season. Its a scene of old meets new.
I immediately fell in love with these people and there wines. Here we have a pair of young farmers, checked out of their previous professional lives, making wines with real heart and soul. From beginning to end a tasting of their lineup revealed wines carved from their personalities--vivacious, warm, lively, and charming. I left on a rainy Saturday afternoon with a smile on my face.
'Terram' 2015 is a vineyard selction from among all the Sao del Coster plots--a powerful and stunning bottle of red wine that includes some century old Carignane. A sexy, concentrated, uber-kinda wine with remarkable power and concentration.
This item is currently out of stock.