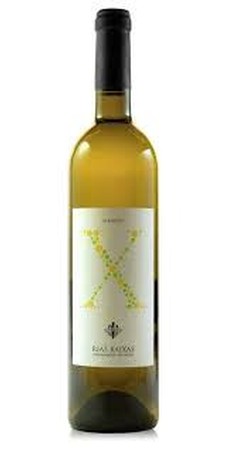 Sao del Coster Albarino X 2017
After spending a week in Catalonia, Spain's northeast corridor, I was filled to the eyeballs with red wine. Garnatxa, Temrpranillo, and Cabernet Sauvignon rule the day here. Any white wines are few, or they're Cava. So, on a humid, misty afternoon when I showed up to taste the remarkable Priorats of Sao del Coster, I was greeted with a nice surprise.
A searing, dry, aromatic and wonderful white wine. A pure Albariño from Galicia, over 1000km away!
Michelle Gonzalez and Xavy Barrachina are the minds behind Sao del Coster. It's just them. Staying small has allowed them to remain nimble and with virtually zero white wine available to grow and produce in Priorat they decided five years ago to diversify their lineup by adding a wine from the Rias Baixas on Spain's northwest coast. They like the look in the eyes of their customers, like me, that show up for a big red wine tasting, yet thankfully have a cool, refreshing glass of white to go back and forth to in order to keep the palate fresh.
A genius stroke!
There are just 5000 bottles a year, bottled from a 2 hectare parcel in proximity to the sea. I love this kind of white, salty on the lips, but with loads of richness (Albarino's nature I think), and a "serious wine" structure. This is not just a summer wine, or drunk only to cool off after mowing the lawn. Make a great meal, pour it into your best wine glass, and let this baby rip.