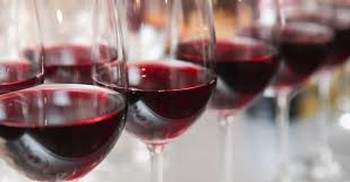 Reds Summer Stocker 6-pack
We got busy in Italy and Portugal last year, and this six-pack features 3 brand new wines. It is rounded out with three of our French favorites. Not a splinter of oak on any of these reds, all made in tank, and all built for warm weather drinking, even served slightly cool.
Here they are:
Mas Karolina Cotes Catalanes Rouge 2019--Caroline Bonville's 'first' wine is a teeth-staining Grenache blend that pours from the botte like black ink and saturates the tongue with a rich, succulent dried fruit salad of flavors. Loves of concentrated, powerful wines will dig this any day of the week, with any meal!
Puits de Compostelle Pinot Noir/Gamay 2018--In Burgundy, this type of wine is called passetoutgrains, where Gamay and Pinot are fermented together, go through a bit of carbonic maceration (where the fermentation begins inside the whole berries) and yields a lively, juicy red wine meant for drinking early. And often. I'm becoming a real fan of these two red grapes from the Loire. There's a lot of granite and schiste here that give red wines much needed depth and complexity. In fact, there's some surprising soft tannin richness in this wine, and almost 'dustiness' that really offers a lot of structure and length.
ZF4 IGT Veneto Syrah 2015--Marco Zanoni's wine cellar is situated in the ancient centre of Lazise, under the original Medieval (13thC) town walls, of which the tower at the South East corner makes up part of the family property. The wine cellar has undergone recent renovation to create a space where visitors may be welcomed into a suggestive atmosphere of past times. This pure Syrah comes from a gorgeous 1-hectare parcel on the hightest point in Lazise overlooking lake Garda. Just 2000 bottles produced each year.
Les Hautes Noelles Vin de Pays Gamay 2019--To preserve the environment, Domaine Les Hautes Noëlles is committed to a process of organic farming. For many years, no herbicide has been used in order to come back to older practices such as ploughing which allow our wines to enhance the expression of the soil and the work in the vines. This playful little Red Gamay was the fan favorite of a recent trip with 18 consumers. I watched with glee as bottle after bottle was laid to waste at a lunch of sole with pommes de noirmoutier. It was a cool day, and we drank the wine a little cool too.
Adega Monte Branco Alento Tinto 2018--We'll go back again and again to Monte Branco but for now maybe you'll settle for this wine, Luis Louro's Alento Red, a veritable primer on Portugeuse grape varieties, and and a table setter for what's in store. I just love this plump, wild-fruited, opaque wine. The schiste soils give a haunting minerality, but the warm, dry sun of the Alentejo makes for a rich, succulent, saturated wine. A beautiful bottle to enjoy year round.
Contrada di Sorano Dolcetto d'Alba Superiore 2017--I like to think of Dolcetto as "the salt & pepper" of Piemontese reds grapes. One might easily note diners quaffing down international darlings like Nebbiolo in local restaurants, but for me, it is wines like this that resonate the best with a classic tajarin or tagliatelle ragu. This Dolcetto is brimming with dark fruit, succulent to its core, with a faint crack of the pepper mill in each sip.
A 5% discount will be added at checkout per 6-pack.
Combine with any other summer stocker for a 10% discount.