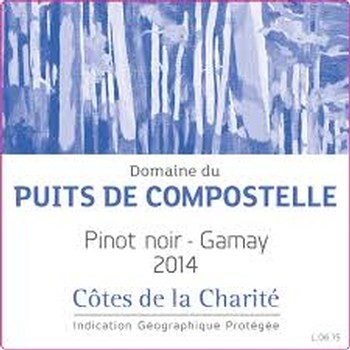 Puits Compostelle Pinot Noir/Gamay 2018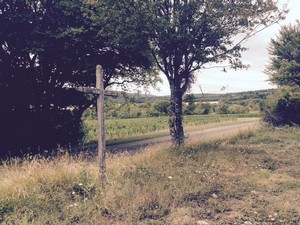 It has been almost a 5 years since I first connected with Emmanuel Rouquette. I was pointed his way by another vigneron in this beautiful part of France called La Charité-sur-Loire. I can be pretty confident that no one really knows abou this place. So when I explained what we do at Cru they told me straight away to go see Emmanuel. There was no one better in the area.
This is where the Loire meets Burgundy. The Cotes-de-la-Charité is one of tinniest appellations in France and only received its appellation status in 2009. Previously all the wines were simply Vin de Pays. But what I discovered in Emmanuel's cellar were finely tuned, multi-dimensional examples of fine wine--Pinot Gris, Sauvignon Blanc, Gamay.
But it was this Pinot Noir/Gamay blend that stole the show.
In Burgundy, this type of wine is called passetoutgrains, where Gamay and Pinot are fermented together, go through a bit of carbonic maceration (where the fermentation begins inside the whole berries) and yields a lively, juicy red wine meant for drinking early. And often.
I'm becoming a real fan of these two red grapes from the Loire. There's a lot of granite and schiste here that give red wines much needed depth and complexity. In fact, there's some surprising soft tannin richness in this wine, and almost 'dustiness' that really offers a lot of structure and length.
You'll be back for more, I bet!
Wine Specs
Varietal
Gamay/Pinot Noir
Appellation
Cotes de la Charite