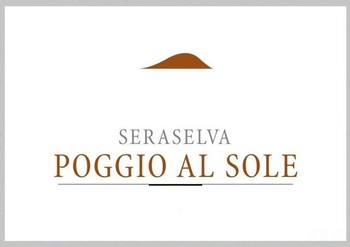 Poggio al Sole Seraselva 2016
There is a long and important story about why Cabernet Sauvignon came into vogue in Chianti Classico beginning in the 70's. It had more to do with the actual survival of Chianti as a brand than winemaker's desire to try something new.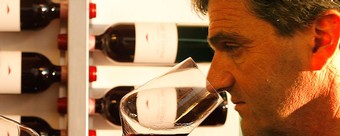 The reality was that Sangiovese had been exploited and ruined in the region. Sharecroppers did their best to bring the highest tonnage of grapes possible to the local Marchesi and as such taxed their vineyards with subpar vines and clones to a point where a taster today wouldn't even recognize the washed out, awful wine that was on the market just 50 years ago.
Enter Cabernet Sauvignon, the great additive, the great equalizer. As wineries struggled to revive vineyards with new clones of Sangiovese that, um, actually made good wine, they found Cabernet, even though it was not permitted, as a savior of sorts--giving something ripe, colorfol, and generous.
Today, even as Sangiovese has regained its footing in the zone, Cabernet hangs around (along with Cab Franc, Merlot and other international varieties) and wineries all make a bit of wine that have garnered the nickname "super Tuscan." Most wineries hate that name, believing that vineyards make wine awesome, not individual grape varieties. But, making these "house" blends is a rightful shout to the past.
Cabernet saved Tuscany 50 years ago, why not properly laud it today?
Seraselva does just that. Predominantly made with Cabernet Sauvignon and blended with about 1/3 Merlot, this is as beautiful, long and opulent of a red wine as we've seen in years. The balanced 2014 lent its hand to give a structured and elegant wine that will cellar beautifully for the coming decade.