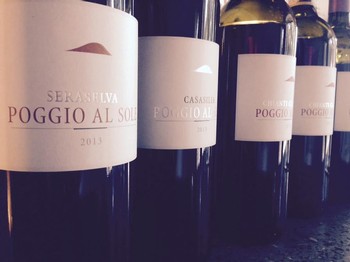 Poggio al Sole 'Best of Tuscany' 3-pack
*Pre-Arrival Offer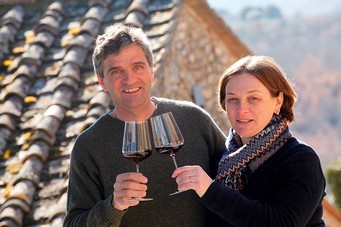 Giovanni (Johannes) and Kathrin Davaz are the minds behind the fantastic Poggio al Sole near the quaint Tuscan village of Tavernelle Val di Pesa. They arrived from Switzerland 27 years ago with a few pieces of luggage, a small bank account and a head of steam.
They found this incredible property, nearly abandoned, almost forgotten, and ready to acquire for a song, but in need of a ton of work. After a moment of wondering, "what did we do?", they rolled up their sleeves and got to it.
Their fine hilltop property is surrounded on all sides by lands and vineyards of the famous Antinori, farmers who sell grapes our work directly with the famous name. It was expected that Johannes and Kathrin might do the same but instead they choose the independent route and by the mid-90's were issuing their own wines onto the marketplace. It's a great story of tenacity.
At their core the Davaz' are Chianti producers, but scratch around a little deeper at their pretty 16th century winery and you'll find some unexpected treasures. Such as these:
Syrah 2014--only 1500 bottles produced and for sale amongst just a handful of retailers in Tuscany. This is a flat-out gorgeous wine, a jet black color with a crack of the pepper pill and a hint of licorice. ($48)
Seraselva 2014--A "Bordeaux from Tuscany" if you will, blending 60% Cabernet Sauvignon and 40% Merlot into an opulent, weighty, yet silky bottle of red wine. ($37)
Casasilia 2014--A pure Sangiovese that carries Chianti Classico's most meaningful words--"Gran Selezione". This is a powerful, tobacco-scented red with loads of brambly fruit and a hint of forest floor and wild mushrooms. ($55)
With this 3-pack you'll receive a bottle of each wine--the "Best of Tuscany!"