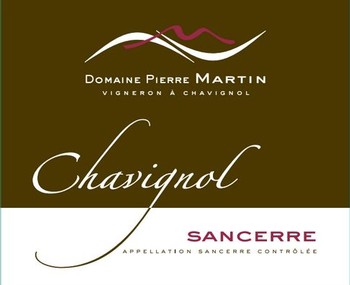 Pierre Martin Sancerre Rouge 2020
If you're like me, you....
Love Pinot Noir

Love Loire Valley Wines

Love both of the above in the same bottle
I fit firmly into this camp myself. During a recent visit with the affable and energetic Pierre Martin in Sancerre, he showed us a small production cuvee of his remarkable Pinot Noir from the wonderful 2019 vintage. And I quickly remembered how much I LOVE SANCERRE ROUGE. And I think you will too.

Pierre farms just 1ha of Pinot, planted by his father in the 60's, on a calcerous hillside in the famous village of Chavignol. He is of course proud of all his other wines, but is eyes really light up when talking about his Pinot. I think Pierre realizes that making special Pinot Noir is elusive in Sancerre, with most producers focusing on white wines, and many vintages proving difficult to get ripe, concentrated flavors.

Lots of Pinot is turned into cheap and simple pink wine, but Pierre pushes the envelope, harvesting low yields and crafting a wine that would sneak into a blind tasting of village level Burgundy and come away with a blue ribbon! Everything in this wine is on point--dark ruby color, complex layers of aromas and flavors, and lots of richness and fresh acidity.