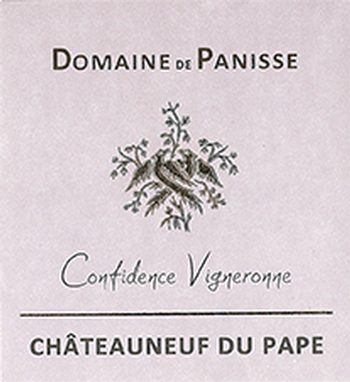 Panisse Chateauneuf-du-Pape Confidence Vigneronne 2016
Appellation
Chateauneuf-du-Pape
Varietal
Grenache/Syrah/Mourvedre
The Domaine de Panisse is a hidden gem near the nice provencale town of Courthezon. Surrounded by cypress trees and vines, the winery can be found in a beautifully renovated old Mas, everything perfectly in its place and clean as a whistle. Many consumers don't realize it, but for some reason this is a difficult task in Chateauneuf-du-Pape. After all, why keep it clean if the wine easily sells out simply based on its name?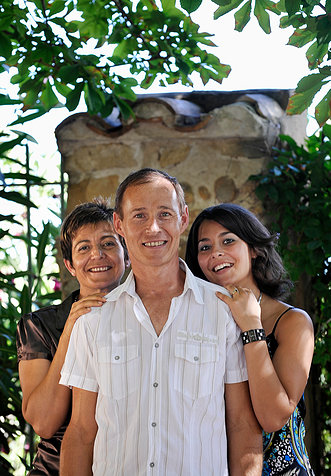 In 1992 the French government purchased Domaine de Panisse in order to demolish it for a super-highway connecting Avignon and Orange. But later that same year, in one of the worst rain vintages on record, the whole area flooded and the government rethought their decision. Christine and Jean-Pierre Olivier expatriated the property from the government and set about the looooong task of renovating the land and the buidlings.
Even as recently as two years ago, during the messy 2014 vintage, the Oliviers decided to NOT make any wine (think about that decision for a minute) and took advantage of an empty winery to finally put the finishing touches on the building. What they have now is truly a tremendous property, but still relatively unknown.
Our friend Veronique Lombardo from Devoy Martine in nearby Lirac introduced us earlier in the year and even though Christine was under the weather she greeted me warmly and we had a really, really great tasting.
This 2016, the Chateauneuf-du-Pape is a perfect example why this appellation is so sought after year over year. What a thoroughly enjoyable wine--even now, while in its youth!
Normally, the Olivier's oldest and best vines are bottled separately into a cuvee called Noble Revelation. But this year they decided to dedicate all that juice to this wine, Confidence Vigneronne, (trust the winemaker). It is a poweful reminder of how good Chateauneuf can really be. You'll be happy to open one a year for the next 10-15 years if you have that kind of patience!
Wine Specs
Varietal
Grenache/Syrah/Mourvedre
Appellation
Chateauneuf-du-Pape