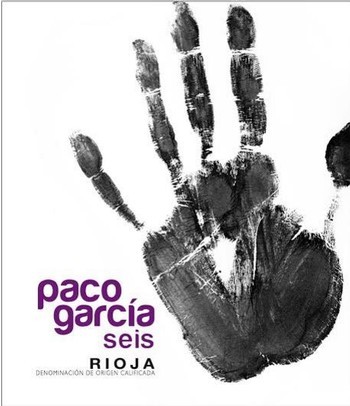 Paco Garcia Rioja Seis 2015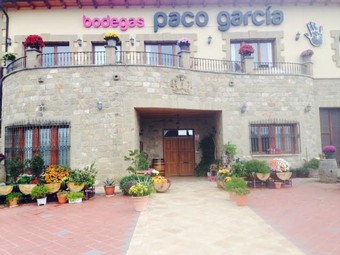 The Bodega Paco Garcia is in the Rioja Baja region, which is oddly named considering here are some of the highest elevation vineyards in the area. The winery is run by the husband and wife team of Juan Garcia and Ana Bengoa. They took over the winery from Juan's father in 2003 and only begain making their own wine in 2007. Their youthful enthusiasm is infectious and I think this is a winery to watch.
They farm about 25 hectares of vines but a fair portion is sold to the coopertiva with the best fruit from the best parcels reserved for their own wines. I knew right away that this would be a good visit but it was the wine tasting that put the proof in the pudding. There's none of that dirty, poopy Tempranillo here all covered up with oaky American barrels. No sir. Their wines are pure, juicy, and succulent, the way a product made from grapes is supposed to be.
This 2015 Seis could technically be called a "half Crianza" having spent six (seis) months in oak. Juan likes this in order to smooth out the rough edges of youthful Tempranillo. And indeed, it stands as a remarkable value in Rioja considering its provenance, vintage, and tiny production quantity.
I was totally wowed by by Juan and Ana's wines and I think you will be too!