Monte Branco 2016
Varietal
Alicante Bouschet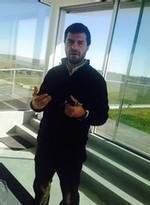 This guy right here started his winery at 23, the son of well known winemaker in Estremoz, granted a small plot of land and pat on the back. Good luck, he was told.
14 years later Luis Louro has put together one of the fines and prettiest wineries in the Alentejo, cobbled together some wonderful old vineyards, and just last year began planting his own.
The Adega Monte Branco is everything I love in the spirit of a young winemaker with energy, passion, and a determination to create something special and long lasting.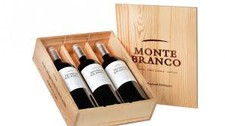 We'll go back again and again to Monte Branco but for now, we'll introduce you to Luis' top wine, from the difficult but rewarding 2012 vintage. Over a 3 hour lunch this bottle unfolded into a miracle of complexity, depth, and finesses. I can't wait to stuff a 3-pack of this gorgeous stuff into my cellar at home.
I hope you will too.
(thanks Cru member Norm R. for the great photo!)
Wine Specs
Varietal
Alicante Bouschet