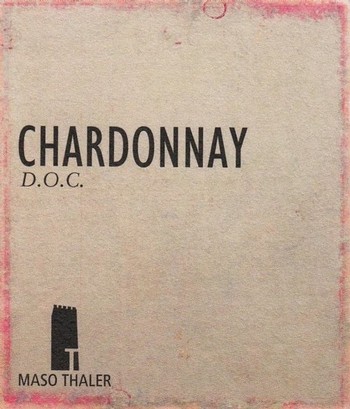 Maso Thaler Chardonnay 2015
The Dolomites are more Austria than Italy, more butter than olive oil, more pretzels than focaccia, and more mountain than plains. I had been anticipating this part of a recent 10 day trip throughout Italy more than any other and by all measures was not disappointed.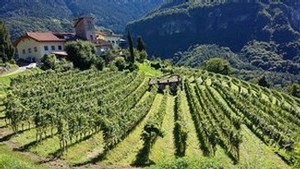 I exited the autostrada at NeuMarkt and began the slow crawl up the mountainside through cobblestoned villages, past sheep beginning to graze the first green grass of an early Spring, and onward to the very end of the very last road to the small hamlet of Glena. Here is where I met brothers Filippo and Francesco Motta, at 750 meters above sea level, and in one of the most peaceful places I have ever been.
Nino Motta came to the Alto Adige from Rome in 1990, having decided to uproot his life and go somewhere more tranquill than the chaotic capital city, and never looked back. He purchased an abandoned farm and planted wine grapes, mostly Pinot Noir, on terraced slopes that still to this day appear to hang precariously from the cliffside. Today he still manages most of the farmwork while his two sons and a daughter-in-law run the business, and handle the winemaking.
This 3.5 hectare farm, called Maso Thaler (Mah-zo Toller) is a wonder. The steep grade forces most work to be done by hand, plant by plant, cluster by cluster. It's hard work, but the results are unique and wonderful. Half of the vineyard is planted to Pinot Noir, the other to these remarkable white grapes, wonderful and unique.
Chardonnay 2015 (4500 bottles produced)--There's lots of Chardonnay in the world, but none like this. This is the Motta's youngest vineyard, planted in 2000, but it is their highest elevation at nearly 800 meters. Warm sunny days and cool, acidity-protecting, nights coupled with very low yields give a ripe but still very fresh wine. There is a 6 month aging in old barrels and a further 6 months in bottle before release. This is a Grand Cru Chablisienne bottle of wine right here. ($27)
Is this Italian White Burgundy?