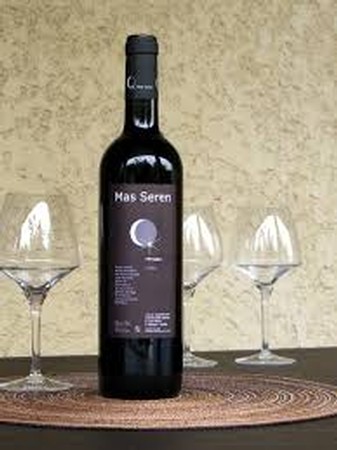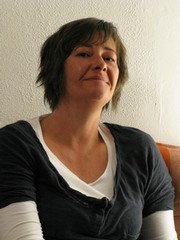 Mas Seren is a virtual Narnia, nestled among forested hills and babbling brooks in the heart of the Cevennes in southern France. We first met Emmanuelle Schoch this past Spring and from the first moment we knew we were onto somthing special. Her welcome was warm, and she gave the tour with her husband in their 1986 VW Vanagon. We were jealous--it was the camper version.
In order to reach her vineyards we drove 30 minutes through the Cevagnol countryside, down narrow roads and up and down switchbacks. It was glorious. When we came to a stream in the road Emmanuelle explained how the small concrete bridge was destroyed the day before harvest last year. It required them to pick all the grapes, get them by tractor to one side of the creek, then move them by hand to the other side and onto their truck. The story speaks to Emmanuelle's tenacity. Her vineyard situation may have struck me as fantasyland, but sometimes the work is all nightmare!
This is Mas Seren's most precious and limited wine. Called Mintaka, Orion's "dark star", it features older vine Syrah and Grenache crafted together to make a rich, powerful, and seductive bottle of red. Over the manner of two weeks at 30-something wineries in the region, THIS wine stood out above the rest. As with most years, 2017 is a quite limited production. It is a very fine, but concentrated and opaque wine. ZERO barrels on this beauty. Lovely, complete, and delicious.