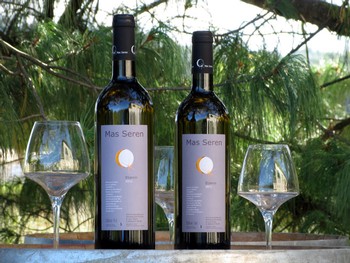 Mas Seren Etamin Blanc 2018
Mas Seren is a virtual Narnia, nestled among forested hills and babbling brooks in the heart of the Cevennes in southern France. We first met Emmanuelle Schoch almost a year ago and from the first moment we knew we were onto somthing special. Her welcome was warm, and she gave the tour with her husband in their 1986 VW Vanagon. We were jealous--it was the camper version.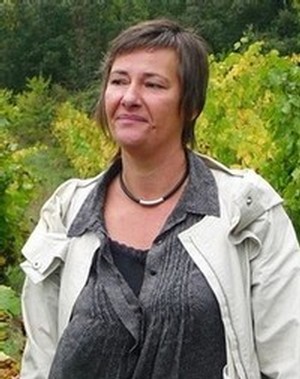 In order to reach her vineyards we drove 30 minutes through the Cevagnol countryside, down narrow roads and up and down switchbacks. It was glorious. When we came to a stream in the road Emmanuelle explained how the small concrete bridge was destroyed the day before harvest in 2014. It required them to pick all the grapes, get them by tractor to one side of the creek, then move them by hand to the other side and onto their truck. The story speaks to Emmanuelle's tenacity. Her vineyard situation may have struck me as fantasyland, but sometimes the work is all nightmare!
As with all of Emmanuelle's wines, this one has an astronmical meaning--the Etamin is the Gamma Draconis, a star in the northern constellation of Draco. It has 72% more mass than our own sun. It's big.
Roussanne (80%) and Grenache Blanc (20%) work together here in an unoaked, yet uncommonly rich white wine. The Roussanne gives weight and creaminess, and the Grenache Blanc a nice mineral hit of acidity and freshness. A wonderful white that will be great on any summertime picnic table.