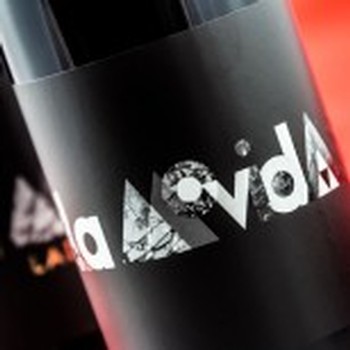 Maldivinas La Movida Deuce
*Pre-Arrival Offer

Finding something new and extreme in Spain these days is hard. It seems there are lots of big projects, churning out big wines in large quantities, but the search for something authentic and meaningful has been elusive.
But on a cool and sunny fall morning we left nearby El Escurial and made the drive along the foot of the Sierra del Gredos and arrived in Cebreros to meet a couple guys that have found some magic on two formerly abandoned vineyards about an hour west of Madrid.
Carlos and his partner Guillermo Fernandez created Maldivinas in 2006, searching for a new project, and wanting to be close to nature. But I think what they finally embarked on has taken even them by surprise. Grape growing ain't easy, and creating a wine brand even less so. You wouldn't blame Carlos and Guillermo for shaking their heads after 10 years and wondering, "what for?!"
Carlos has a day job in fiber optics. Guillermo in horticulture. Together they discovered two abandoned plots of 60-80 year-old Garnacha vines in the area of Gredos, about an hour west of Madrid, and thought it would be a brilliant idea to rehabilitate them. This was an area prior to the Spanish revolution that was covered as far as the eye could see with grapes. But as Spain industrialized following WWII, sharecroppers simply walked away from vineyards, seeking work in factories or elsewhere.
With only minimal care these amazing plants survived and with the work of a horse and their bare hands they have revitalized the vines and made them yield again. The work took almost 5 years. There are now two vineyards of 2 hectares each that give a skimpy but extraordinary crop of Garnacha. The vines are all bush-trained--no trellises--and yield only 4-6 clusters per plant. The slate (schiste) soil is notoriously stingy for plant life, yet miraculously giving in terms of flavor and complexity.
La Movida Canalla blends grapes from two vineyard plots--one on calcaire, the other on schiste. The wine is filled with fruit, abundant with minerality, and loaded with fresh, lively acidity. It is oddly both delicate and rich. Unlike me.
La Movida Laderas is among the two or three best wines I've tasted all year. From 80 year-old bush-trained Garnacha vines grown on a 35% grade hillside of schiste and clay. Wild flora all around of thyme, rosemary, fennel, and lavender give this wine a sweet herbaceousness to go with an intense black cherry aroma. I could just smell this wine all day.
A bottle each for just $50, or a minor splurge to 3 bottles each for the slightly better $144.