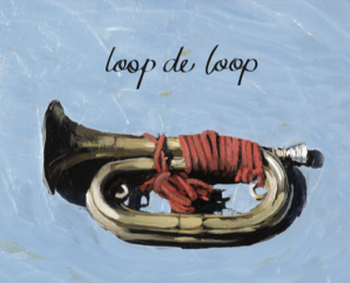 Loop de Loop Pinot Noir 2014
Loop de Loop is a project created by Julia Bailey in an effort to put into practice what she has learned and continues to learn from working in Oregon's wine industry. Matt Berson of Love and Squalor has been her mentor over the last 4 years and directly oversaw and helped in the creation of these wines. Loop de Loop wines use only indigenous yeast and undergo no manipulation, with minimal intervention of any sort. The effort here is to showcase the fruit and the place from where it comes!
Winemaker Notes:
"The Pinot is a 2014 - was in barrel for 20 months because I was trying to get away from the concentrated fruit of that vintage, or at least trying to allow the extended lease contact to give it some complexity. The Cherry Grove fruit is a bit dark and brooding with some black pepper very Yamhill Carlton like. The Mahonia fruit gives it a solid cherry core and bright acidity. I think it's a solid wine. Matt sells his Cherry Grove as a single vineyard bottling for substantially more money, and mahonia sells their Mahonia PN for substantially more as well. We put it in a blind tasting wine up recently and it did well. I only bottled it in September and I feel like it's still a little bit wound up, but it starts to open up fairly quickly. There's definitely some fruit there being a 2014!"

Wine Specs
Appellation
Willamette Valley