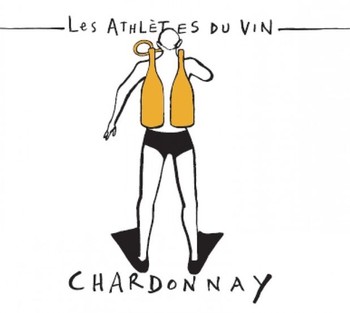 Les Athletes du Vin Chardonnay 2020
This item is currently out of stock.
Les Athletes du Vin is a négociant project focused on producing great value typical wines from the Loire Valley. The idea was conceived by a group of French winemakers called Vini Be Good who work together to distribute their wines in France. The wines are vinified by various members of the Vini Be Good network using their own grapes or grapes purchased from friends and neighbors in the Loire.
Road Cru works with four winemakers of the Vini Be Good network: Matthieu Cosme of Domaine de Beaumont, Jean-Pierre Guedon of Les Hautes Noelles, Pierre Martin in Sancerre, and Antoine Van Remoortere in Menetou Salon. We're excited to present these wines, a true collaborative effort among talented winemakers.
The labels for Les Athletes du Vin are drawings by French artist, illustrator, and cartoonist Michel Tolmer who has been the unofficial lead artist of the French natural wine movement since the 1990s.
Consider this lovely little Chardonnay, all made in stainless steel to preserve its brightness and freshness, a great alternative to pricier white burgundies.