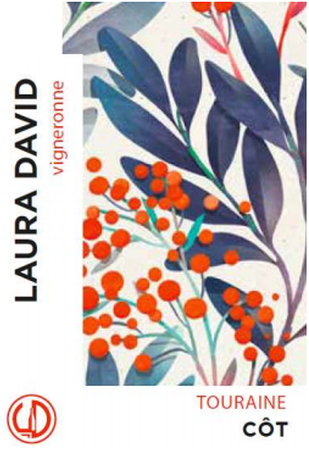 Fasten your seat belts here. There's a new grape in town an it's called Côt. Known elsewhere around the world as Malbec, here in the Touraine it yields brilliantly purple-colored wines, with major aromatic fireworks of black cherries, ripe figs, and a little whiff of smoke.
We like this one served slightly cool, to keep all that dark fruit nice and bright, and served alongside a charcuterie picnic, or alongside a nice barbecued pork tenderloin covered with herbs and garlic.
Mix and match with Laura David's Montlouis for 5% further off six-packs, and 10% further off cases of 12.