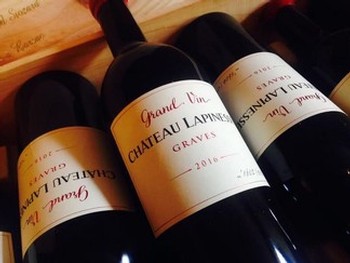 Lapinesse Graves Rouge Grand Vin 2018
Varietal
Cabernet Sauvignon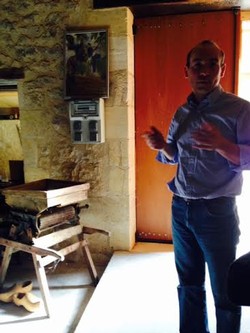 Grand Vin. What's embedded in that name, anyway?
In Bordeaux, the answer may shock you. Nothing. There is absolutely no rule, or law, or standard, that applies to using those two words on a label. Yet, there they are in their full glory, a needed expectation for any Bordeaux drinker/lover/buyer. David Siozard scoffs at this notion. He and his brother Laurent promised to never ever mark a bottle of their red wine this way from their tiny estate in Graves. "We'll trade on our name. That will be enough."
So as I sat in David's tasting room this past July, on a warm and drizzly afternoon, he sheepishly puts a bottle down in front of me, remembering this prior promise. "We did it anyway," he says. "Because we had to." Why? Because it the single most wonderful bottle of wine they have yet made in 15 years. That's why. Three big barrels of it. A whopping total of 1700 bottles. Each bottle numbered, marked, and wax sealed. Shipped in wood 6-packs. And, best of all... not for sale.
I would run out of superlatives fast for this wine. David gave me a bottle to bring home following our visit and Mrs. Cru and I dug into it a few weeks later on an atypically cool summer evening. She's not really even a Bordeaux fan, but this one had all the goods, and she was sold.
As many Graves red wines do, this one is put together with Cabernet Sauvignon, and helped along with a small dose of Merlot. It's a classic wine through and through with jammy black fruits, dried figs and dates, a whiff of pipe tobacco, and an alluring bit of lead pencil. It's a classic wine that will age beautifully for the next few decades. Could make a nice gift too...
I don't know if he'll make any again, but safe to say, David has set a pretty high bar for calling one of his wines "Grand Vin."
Wine Specs
Varietal
Cabernet Sauvignon