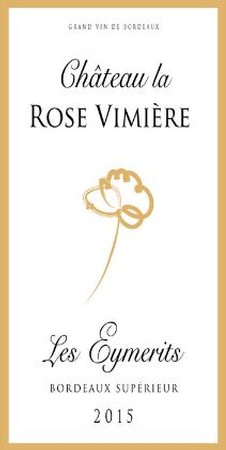 La Rose Vimiere Bordeaux 'Les Eymerits' 2018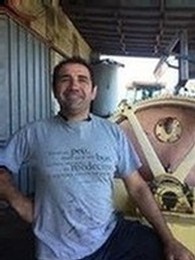 I have finally made hay in Bordeaux. Sure, there have been little victories here and there, but a quick trip last summer yielded some wine that has thoroughly, completely, and decidedly put me in the WOW column.
The sister of a winemaker we work with in the south of France told me that I needed to meet Paul, as he was the guy doing for quality oak barrels what I enjoy doing with small wineries, and working somewhat in the unknown. So I took the TGV from Montparnasse and met Paul at the Libourne train station and we set off for a day meeting winemakers "I never knew existed."
He was right.
Paul sells a barrel or two here and there, preferring to get intimately involved with the winemakers he works with, eschewing monster orders for hundreds of barrels at a time, and keeps his relationships one-on-one. It's my kind of model.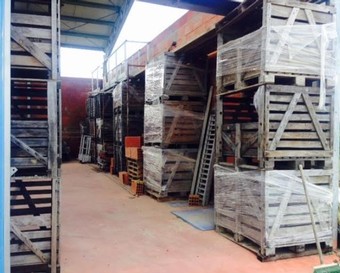 So our day began at the winery of Vincent Lagrave, a former rugbyman now farming exactly 1 hectare in Lalande de Pomerol, and in the process of renovating a building using his own homemade scaffolding--made from old pallets! (pictured). Lagrave makes this lovely Bordeaux from a small holding on the other side of the street--just OUTSIDE the Pomerol appellation. It is Merlot and Cabernet Franc at its succulent, lovely best.
My guess is that we'll go back again and again for Vincent's wines. I think you'll be a fast fan!
Wine Specs
Varietal
Merlot/Cabernet Franc