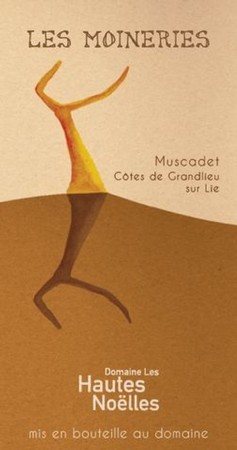 Hautes Noelles Muscadet les Moineries 2015
An aged Muscadet should be on any wine lover's checklist. Here is just the wine.
Jean-Pierre Geudon makes this wine in a very traditional style. First, after fermentation, it stays in underground tanks (pictured) for a minimum of 18 months. (!) It rests there on its lees, occasionally stirred and gaining richness and complexity along the way. This sur lie aging helps make an often austere white wine rich and glorious.
But then, Jean-Pierre also ages the wine at least 2 MORE years in bottle allowing even further complexity to develop. The result is a super-fine, thousand-layered Muscadet that unfolds slowly in the mouth and over the hour you might take to drink it.
Drinking older, bottle-aged Muscadet is a must for any wine lover. I'd rank it up there with enjoying older Riesling, Vouvray, or Chablis. To boot, Les Moineries comes from an old parcel of 80-year old Melon de Bourgogne vines that yield a very tiny quantity of grapes. This just furthers the concentration and complexity of flavors.
Wine Specs
Varietal
Melon de Bourgogne