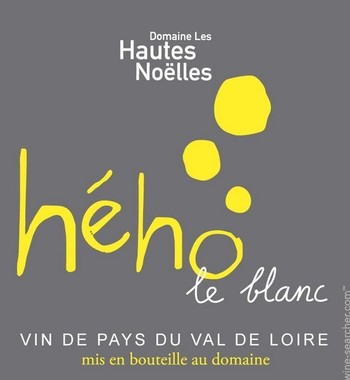 Hautes Noelles He-Ho Blanc 2019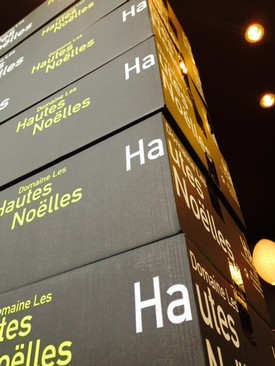 Domaine Les Hautes Noëlles is a family property founded in 1930 in the village of St Leger les Vignes. A manuscript referred to vines being grown in the village as early as 1180. St Leger les Vignes is a small town located about 15 kilometres south-west of Nantes and is part of Muscadet Côtes de Grandlieu, the earliest Nantes vineyard appellation.
A new step was taken in 2010 when Jean Pierre Guédon bought Domaine Les Hautes Noëlles. An entrepreneur with a passion for wine, Jean-Pierre has mobilized a young crew of competent and motivated workers around him in order to bring the domain to still higher levels of achievement. (Jean Pierre has a sense of humor too. Look at how "funny" his boxes are!)
To preserve the environment, Domaine Les Hautes Noëlles is committed to a process of organic farming. For many years, no herbicide has been used in order to come back to older practices such as ploughing which allow our wines to enhance the expression of the soil and the work in the vines.
He-ho Blancis a playful Val de Loire white wine made from the nearly forgotten Grolleau Gris. A wonderful pink grapefruit aroma leads to wine filled with exotic fruits, Asian spices, and a touch of white pepper
I'll venture a guess that He-ho will become a regular "go to" white wine around here for both of us!