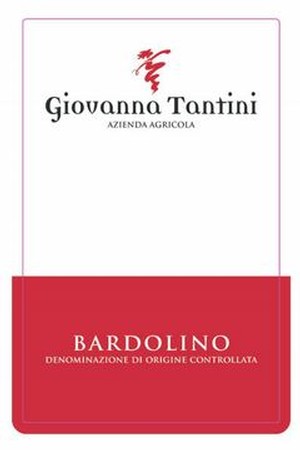 Giovanna Tantini Bardolino 2020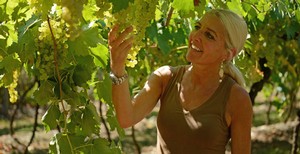 I will never again be late for a meeting with Giovanna Tantini. As was the case when we met for the first time this past February, I was in fact 6 hours late. She expected me at 10. I got there at 4. It turns out we were both right, and both wrong. Having given up on me, she rearranged her day and made further plans. So when I arrived in the middle of her NEW plans, she was ticked. And I was embarassed, offering to return again a different day. But she brused that idea off, made a phone call, and then told me to get back in the car.
What followed was a speedy trip through small roads in the village of Castelnuovo di Garda until we came upon her pretty old home, her friendly dog, and her impatient children (who were asked to set up the tasting--glasses, breadsticks, wines opened, etc...
Over the next 2 hours, Giovanna relaxed, and my red-face subsided. And I tasted a truly delicious lineup of red, white, and pink wines. I still can't believe she agreed to sell us some wine, but alas, here we are with a new rising star in Bardolino.
There is a lot, I mean a lot a lot, of really awful wine in Bardolino. Vines are trained to bear loads of fruit, and once all that fruit is as ripe as possible, skins are left on the juice to extract whatever color possible. It's awful. Tannic, harsh, non-fruited wine. Simply put, it's just wine. But when Giovanna traded in her law career to return to her family's roots as a farmer, she promised she would do something different--organics, low yields, temperature control during fermentation. All things that lead to scrumptious and drinkable wines.
Her Bardolino is a light garnet color, with just a faint hint of dusty tannin, and is jam-packed with spicy cherry-scented fruit. It has never seen the inside of barrel, instead fermented and aged in tank. The resulting wine is clean, refreshing, and ready for action. To think this is the same grape (Corvina) that creates black-colored, tar-like Amarone, it is just wonderful to see the flip side.
I hope Bardolino is a wine that you'll seek out in the future, especially an organic, small production version such as this.